In a sudden move, the president and CEO of the second largest exhibitor in the US is to depart the company on August 6 "to pursue another opportunity."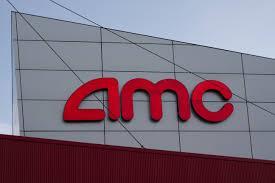 Lopez is regarded in the industry as an innovative outsider who arrived from Starbucks in March 2009 and worked hard to implement improvements for the customer experience.
China's Dalian Wanda Group acquired the chain on his watch for $2.6bn in 2012 and AMC recently announced a partnertship with Paramount on the compressed-window release of two minor films. AMC Entertainment went public in December 2013.
AMC evp and CFO Craig R Ramsey, a company veteran of more than 20 years, will serve as interim president and CEO from August 7 while the board scouts for a replacement.
"Shareholder value has grown dramatically and guest satisfaction scores are at their highest level in five years," said Lopez. "Simply put, the five action fronts in our guest experience leadership strategy are working.

"The AMC I leave behind is in good hands and in great shape. I believe the strategic and financial foundation is in place for continued success well into the future. I now plan to bring my passion for strategic refocus to another industry, where guest focus and strategic redeployment are equally important."
"AMC's future is on very solid ground thanks in great part to Gerry's vision and passion," said Ramsey, who serves on the board of Open Road Releasing and National CineMedia.
"He has created an enduring, guest-centric culture capable of driving results and innovation for many years to come. I look forward to continuing to execute our strategy and facilitating a seamless transition as the board conducts its search."
Lopez and Ramsey will discuss second quarter earnings with investors on July 29.