Co-creator Andy Nyman discussed the project, set to star Martin Freeman (Sherlock, The Hobbit), at FrightFest.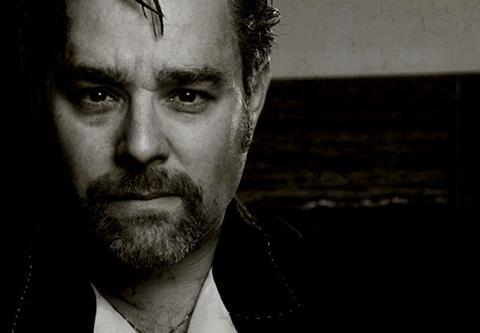 Ghost Stories, the film adaptation of the chilling stage production that has been seen by more than half a million theatregoers around the world, is set to begin shooting in Yorkshire at the end of October.
Co-creators Andy Nyman and Jeremy Dyson, who will direct the film version from their own screenplay, revealed the shoot date at Horror Channel FrightFest and treated the festival audience to a concept teaser trailer.
The footage featured voiceover from Nyman, who reprises his role from the stage production as Professor Goodman.
Martin Freeman (Captain America: Civil War, The Hobbit) will also star in the Warp Films production with other cast including Paul Whitehouse.
The film is financed by Catalyst Global Media and Screen Yorkshire.
Speaking on a panel about the future of UK horror filmmaking, chaired by Screen, Nyman said there had been interest from US studios back in 2010, when the show was playing in the West End. But they decided to team with Warp in order to retain creative control.
"There was a lot of interest early on from a couple of big American studios that wanted to do it, but they hadn't even seen it," said Nyman.
"It was flattering but strange because you're having conversations with people who are saying: 'When we see it, that will be fantastic.' But you think, why do you want it? You don't know anything about it."
Nyman recalled changes suggested by US execs that ultimately convinced them to team with UK producers.
"The first meeting we had with an American producer, they said we should take one particular character, turn it into a girl and it make it a breakout role for someone from the Disney channel," said Nyman.
"We thought, 'Oh god, that's not what we want to make'. We'd rather make the film for no money and have the freedom to express ourselves."
This led them to Warp Films, the UK production company behind This Is England, Four Lions, Kill List and '71. Claire Jones and Robin Gutch will produce for Warp.
"Ghost Stories is deeply British in all of its oddness and quirks, and Warp get that and support our artistic vision."
The story centres on a letter sent from beyond the grave to a sceptical professor of psychology that sets off an investigation into the mysterious disappearance of his mentor.
Altitude Films handles sales of the chiller and introduced buyers to the project at Berlin's European Film Market in February, where pre-sales were secured with Lionsgate for the UK and Tele München/Concorde for all German rights. Release is set for 2017.