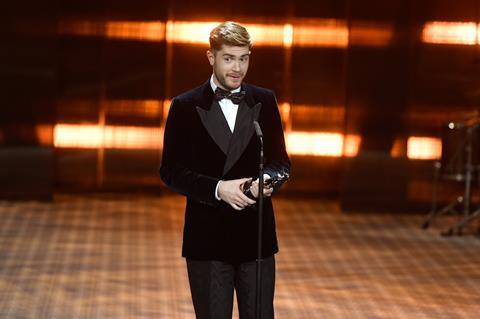 Stories should not be pigeonholed by gender, said Lukas Dhont, the Belgian director of Girl, at an EFAs debate about gender equality. "Yes we need stories about women told by women, yes we need stories about African Americans told by African Americans, yes, we need trans stories told by trans people."
However, he continued, "I see cinema as a bridge, not a wall. This goes for all the arts – acting, directing – if we only make work that reflects our own identity, I think that is the wrong direction. I really feel like when I read an article about Girl and it will say 'cis director Lukas Dhont,' I see that as an offensive thing. If you write about a female director and talk about that she is female just to make a point, I would find that extremely offensive as well. I'm excited seeing female filmmakers tackle any subject they want, and I'm excited to see trans directors tell any story they want. I hope that is the future."
Girl premiered at Cannes in Un Certain Regard and won the Camera d'Or. It has gone to win multiple prizes, including EFA award for European Discovery 2018 – Prix Fipresci and Belgian's entry to the foreign-language Oscar category. It is about about a teenage girl born in a boy's body, who longs to become a ballerina.
However it has come under fire from some trans critics and activists for not being directed by a trans director or star a trans actor.
In Seville, Dhont emphasised what he saw as the need for inclusion without exclusion: "Not enough trans voices are being heard, are telling stories, that is a confrontation of course with the system that has historically not given them the visibility they needed and wanted," he said. "I talk as a filmmaker, I think it's about awareness. Seeing that, acknowledging that, trying in as little steps as you can take or as big steps as you can take, including everyone in the conversation.
"There is a tendency which I find dangerous to fight for inclusion by using exclusion and I think if we try to include – if we fight for everyone's presence in the room – without excluding any of us – then I think we're headed in a nice direction."
Nora Monsecour, the inspiration for Girl, wrote an opinion piece for The Hollywood Reporter, defending Dhont and the film.
In his acceptance speech on Saturday night, Dhont paid tribute to Monsecour, who he has known since 2009. "I'm extremely proud of her, she's at the base of this film. She has become a personal and professional hero of mine and I want to dedicate this film to her, and with her to other young trans people in Europe, choosing to be the truest version of themselves."
He also paid tribute to Girl's young actor Victor Polster, who plays Lara. "When I met him I knew he was going to play this part with so much respect and empathy, I knew he was going to do that other young person justice. Victor's performance proves that the biggest power of any artist is empathy."
Girl will launch in select territories on Netflix in January.