Louis Theroux's My Scientology Movie also prompted online attention this week.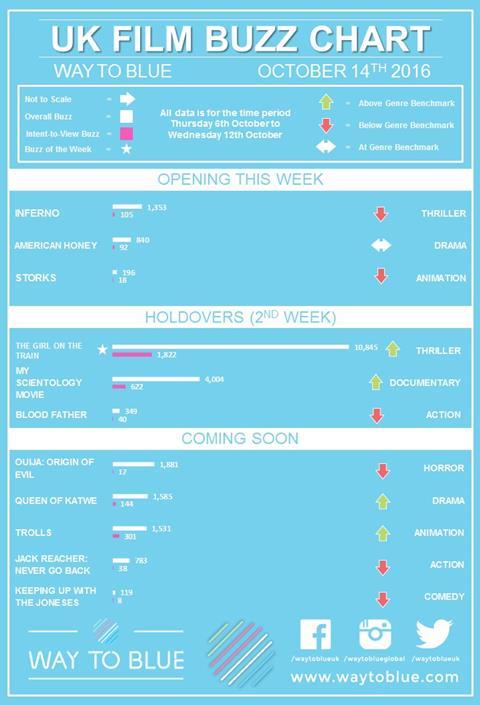 Tate Taylor's The Girl On The Train dominated this week's social media buzz chart for a second successive week, according to analysis firm Way To Blue.
The mystery thriller scored an even higher total than last week's 6,165 comments across social media, news, forums and blogs, amassing 10,845 over the last seven days, with 1,822 of those registering intent to view.
The week's second buzziest title was Louis Theroux's documentary My Scientology Movie, which scored 4,004 comments, 622 of those showed intent to view.
No other title this week recorded a significant number of comments, with Inferno and American Honey performing the best of this week's new openers.
On the horizon, Queen Of Katawe, Ouija: Origin Of Evil and Trolls caused the most early buzz.
For an explanation of the Way to Blue chart and its methodology, which tracks 'overall buzz' and important 'intent to view' buzz, click here.