Heading into MIPCOM the company has appointed the executive to vice-president of alternative programming sales in a move that reflects its growing unscripted television business.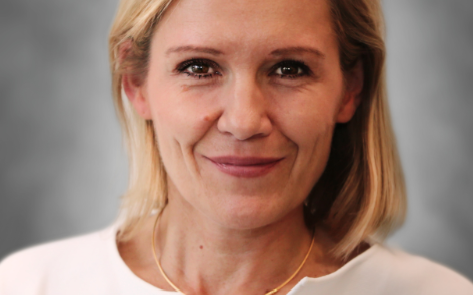 In the newly created role Asimus-Minnbergh will arrive in Cannes to sell Lionsgate's first broadcast network unscripted series, the survival competition show Kicking & Screaming.
The latest show from Fear Factor producer Matt Kunitz will air on FOX in January. Lionsgate retains all international format rights to the series.
Generally, Asimus-Minnbergh will be part of the team responsible for the global launch of the company's unscripted programming and format sales division.
She will be in charge of identifying new revenue streams and business opportunities for Lionsgate's slate of alternative programming as well as negotiating and closing format and programming deals across most European territories.
She reports to Lionsgate senior vice-president of alternative programming sales Ted Bookstaver.
Lionsgate's slate of alternative programming includes Monica The Medium on Freeform, Hellevator on GSN and the upcoming Revenge Body With Khloe Kardashian on E!
The company's television roster of nearly 80 shows on 40 different US networks includes such hits as Orange Is The New Black on Netflix, Casual on Hulu, The Royals on E!, Nashville on CMT/Hulu and Greenleaf on OWN.
Asimus-Minnbergh previously served eight years as sales director of television distribution for Endemol and was also senior sales executive at Southern Star International for a decade.
Most recently, she negotiated acquisitions and partnerships with BBC Worldwide and PBS International for Viking Cruises.