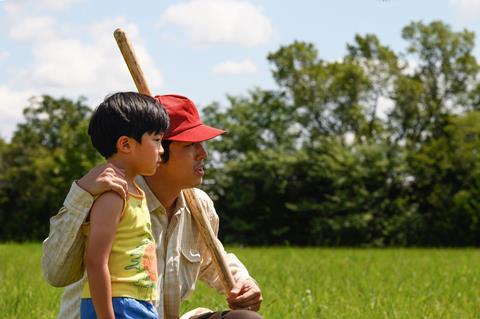 The Glasgow Film Festival (GFF) is partnering with 22 cinemas around the UK to screen key titles from its 2021 edition.
Each partner cinema will show the opening and closing films of the festival, set to run as a hybrid event from February 24 to March 7, as well as a selection of other "cinema-only screenings" from the programme that will be announced in January.
The move has been taken to expand the reach of the festival at a time when audiences may not choose to travel to Glasgow, as a result of the pandemic.
The 17th GFF will open with Lee Isaac Chung's Minari, which won the grand jury prize and audience award at Sundance, and close with Suzanne Lindon's Spring Blossom, which received a Cannes 2020 label and recently won the best director award at Macao. Both will be UK premieres.
These will be screened in Glasgow and at partner cinemas in Scotland, England, Wales and Northern Ireland.
The festival will also make a selection of titles available on its new online platform, Glasgow Film At Home, which will be accessible throughout the UK. This will not include the opening or closing films.
Allison Gardner, Glasgow Film CEO and co-director of Glasgow Film Festival, said: "Working in partnership with cinemas all around the UK means we can bring fantastic films and premieres to audiences across the four nations and still give that big screen experience that makes cinema so exciting."