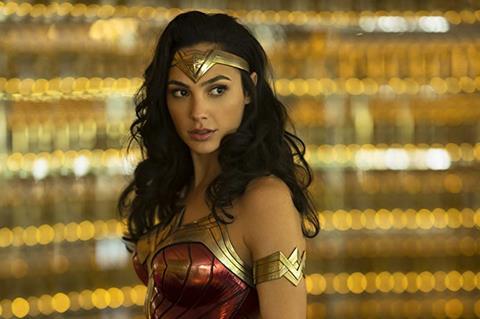 Worldwide box office revenues could be hit by losses of around $10bn as cinemas remain closed for business due to the coronavirus pandemic, according to UK-based data outfit Gower Street Analytics.
Figures for the first three months of 2020 are already $4.7bn down on the Q1 average for the past three years and a further $5bn is set to be lost, based on a further two months of closures and a rebooting of the market, according to the international forecasting service, which works in partnership with box office tracker Comscore.
China shuttered its 70,000 cinemas on January 24 as a safety measure to tackle the spread of the virus and other countries around the world followed suit, with most US and UK theatres closing their doors by March 19.
As a result, in Q1 alone, Gower Street estimated that box office is down $2.2bn in China, $900m in the US and Canada, and $1.6bn for the rest of the world.
The year had started strongly with box office tracking 12% up on 2019 by the end of January due to titles such as Sony's breakout hit Bad Boys For Life. February saw worldwide takings overall on par with 2019, led by Paramount's Sonic The Hedgehog.
March was already forecast to be a tough month and looked set to be down 4% year-on-year by the end of Q1. But with mass closures, North America alone experienced a 74% drop on last year, taking $255.7m from March 1-19 compared to $967.8m across all of March 2019.
The global box office reached a record $42.5bn in 2019.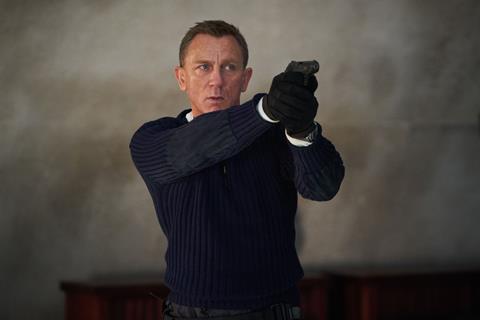 Blockbuster-packed second half
As each week goes by, major releases are being shifted to later in the year, from James Bond feature No Time To Die and superhero sequel Wonder Woman 1984 to Tom Cruise's Top Gun: Maverick.
Studios and distributors use Gower Street Analytics' Forecast platform to enter a proposed release date and take a call on whether to commit based on the predictive data generated by the software.
Dimitrios Mitsinikos, co-founder and CEO of the data outfit, told Screen: "We are quickly approaching a situation where the second half of the year will be packed with films. It is something we typically see in Italy every September and October, where distributors typically don't release big films during the summer, and results in the cannibalisation of prime blockbuster titles. We could see that on a global scale later this year."
Mitsinikos, who previously spent eight years at Universal Pictures, also suggested studios may still choose to release films before the end of the year despite this log jam.
"It's important to remember that some producers may need to get their money back at quickly as possible because they have loans to repay," he said. "In order to serve that, the studios may decide to take a hit and release films on days they know for sure are not going to be optimal for these titles.
"Studios will also want to get most of their money back from cinemas within the year because they don't want to have spent their marketing money in 2020 and only get the revenue back in 2022. I think this will be an issue that will affect their decisions."
Challenges and opportunities of re-opening
When cinemas do finally re-open, Mitsinikos suggests there will be opportunities for the first films on release but foresees challenges for others.
"We predict there will not be many films out when cinemas re-open so the first distributor to release their film will probably do okay businesswise," he said.
"But think about what will happen during October half-term, assuming business is back to normal. It's hard to advise distributors of all the kid's films that normally would be released in the summer to open them all during that half-term. There's simply not enough space in the market to deliver the results they will need."
Mitsinikos added that different countries are at different stages of the coronavirus outbreak and may, therefore, not all re-open cinemas at the same time. "That creates a problem," he said. "If one country re-opens but the rest of the world do not, it won't have anything to play because the studios will not want to open films in just one territory.
"We expect distributors to open major titles only when at least 80% of countries – in terms of box office market share – have re-opened for business."
Until then, Mitsinikos anticipates local titles, as well as films from Q1 that were postponed or pulled from theatres early, could take that window. "This, of course, is made more complicated by those titles that have been released early on VoD," he added. "It will be interesting to see how cinemas treat those."
Domestic 20-year low predicted
No matter how the calendar is restructured, this year's box office will take a significant hit from cinemas being closed during what is traditionally the most lucrative months of the year.
In 2019, box office revenue in North America was $11.4bn, slightly behind the all-time high of $11.9bn in 2018.
Gower Street now estimates that a two-month cinema closure could return a year-end box office of $8.84bn if business returns to normal as soon as theatres re-open. But it cautions that $7.85bn is a more likely prospect if there is a four-week period to rebuild audience confidence.
However, if cinemas remain closed for three months, domestic year-end box office could be $7.63bn or as low as $6.71bn. It has been two decades since North American box office grossed less than $8bn, with revenues of $7.51bn in 2000.
"Unfortunately, this is something we cannot control as an industry," added Mitsinikos. "My main worry is about what happens when cinemas do re-open because it's not going to be business as usual. It will be a transitional period that could take weeks or months. That's up to the industry to solve but no one has experienced this before. We are all in uncharted waters."