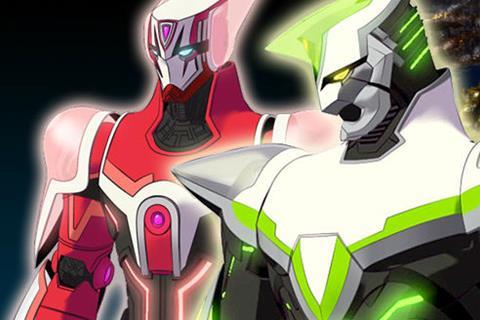 Global Road Entertainment has partnered with Bandai Namco Pictures, Imagine Entertainment, and Weed Road Pictures to produce and distribute Japanese anime TV series adaptation Tiger & Bunny.
Ellen Shanman is writing the live-action feature and Bandai Namco Pictures' Masayuki Ozaki, Imagine Entertainment's Brian Grazer, Ron Howard and Erica Huggins, and Weed Road Pictures' Akiva Goldsman serve as producers.
Tiger & Bunny takes place in a near-futuristic city called Stern Bild, where professional superheroes fight crime on a popular show called Hero TV. After newcomer Bunny challenges veteran Tiger, they must team up to stop a super-powered terrorist from wreaking havoc.
Global Road Entertainment's president of worldwide production Lynn Harris announced the development on Tuesday and said, "We are thrilled to partner with Imagine, Bandai Namco and Weed Road on Tiger & Bunny.
"Mr. Ozaki and his team's globally recognised story and beloved characters provide us with the potential to not only produce a feature film that will appeal to the masses, but also generate a fully developed franchise across the theatrical, television and digital entertainment spaces."
Ozaki added, "After a long voyage, we have finally reached new ground. We are truly honored to be able to create the future with our collaborative partner whom we wholeheartedly trust. We are determined to live up to our supporters' and fans' expectations and bring this exciting project to life."
"Ron, Brian and I are excited to be partnering with Global Road Entertainment and continuing our relationship with Lynn Harris and Rob Friedman to bring the live action feature film based on the beloved series Tiger & Bunny to fans and audiences around the world," Imagine Entertainment president Erica Huggins said.