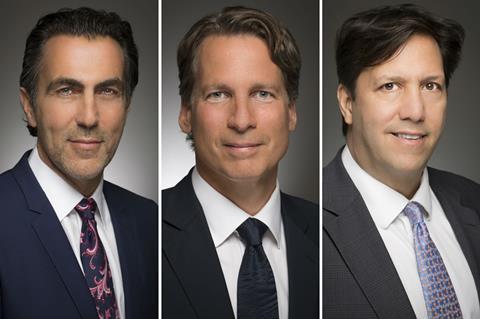 Globalgate Entertainment has added The Philippines' Viva Communications to its worldwide consortium of 13 production and distribution partners.
The local language film and TV production and financing venture aligned with Lionsgate adds Viva to a network that includes partners Televisa (Latin America), Gaumont (France), Nordisk (Scandinavia), Kadokawa (Japan), Lotte (South Korea), Tobis (Germany), and Rai (Italy).
The consortium also spans TME (Turkey), Belga Filmes (Belgium, Netherlands, Luxembourg), Paris Filmes (Brazil), and CineColombia/Dynamo (Colombia). Lionsgate covers the US, UK, and Canada.
"William Pfeiffer has been a great friend, both professionally and personally, and we look forward to working with him alongside the rest of the Globalgate leadership team, Clifford Werber, Paul Presburger and Meg Thomson, to expand our global footprint," said Viva Communications chairman and CEO Vicente R. del Rosario, Jr.
"We're confident our strategic positioning alongside Globalgate and its top-tier partners around the world will enhance Viva Communications' dominance in the Philippines."
Globalgate co-founders Pfeiffer, Werber and Presburger added, "Viva Communications, a closely-knit, world-class content production and distribution company, is a perfect fit for Globalgate's consortium. Together with Vic and the entire Viva family, we'll focus on production of mainstream Filipino films while augmenting Globalgate's formidable inventory of commercial intellectual property sourced from our consortium partners around the world."
Last year Globalfate announced it was partnering with Mumbai-based Azure Entertainment and Lionsgate India, on a remake of the Mexican comedy smash Instructions Not Included and South Korean action thriller The Terror Live.