Saela Davis and Anna Rose Holmer's Ireland-set drama God's Creatures will open the Dublin International Film Festival on February 23..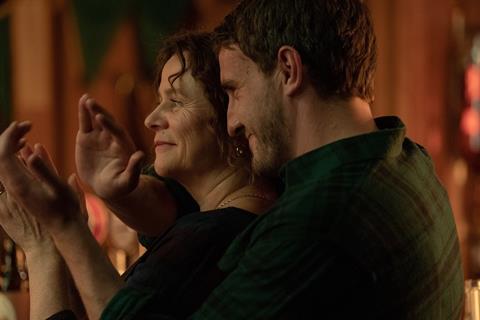 The drama, starring Paul Mescal, Emily Watson and Aisling Franciosi, made its world premiere at Directors' Fortnight in Cannes last year.
Set in a small fishing community in the west of Ireland, it tells of a mother who is torn between her instinct to protect her son and her own sense of right and wrong, following a painful revelation.
Festival director Gráinne Humphreys described the film as: "A richly rewarding, simmering drama with great emotional depth set amid an elemental landscape with an impeccable cast."
Produced by Ireland-born, UK-based Fodhla Cronin O'Reilly of Nine Daughters, God's Creatures was developed with the support of Screen Ireland, BBC Film and A24. It was co-financed by A24, BBC Film, Screen Ireland and the Western Region Audiovisual Producers Fund/WRAP.
Volta Pictures is partnering with BFI Distribution to release God's Creatures in Ireland and the UK. Volta Pictures will release the film in Ireland on March 24, with BFI Distribution releasing in UK cinemas a week later on March 31.
Festival premieres
Humphreys has also announced details of the world premieres of two Arts Council-funded films at the festival. Cara Holmes' Notes From Sheepland features the candid observations of no-nonsense artist and shepherd, Orla Barry,while Michael John Whelan's Fields of Darkness explores diverse physical and metaphorical perspectives on darkness, weaving together stories from archaeology, spirituality, astronomy, music, and blindness.
DIFF is also hosting the Irish premiere of Christine Molloy and Joe Lawlor's The Future Tense, exploring the filmmakers' own experiences in ageing, parenting, and mental illness.
Beyond features, the festival will include a series of screenings at the Irish Film Institut, including Accidental Anthropologist which showcases footage gathered in the 1920s by Benjamin T Gault, a conservationist and naturalist, who visited Ireland filming and collecting seabirds and other wildlife specimens. He also captured the people of Cork and Kerry going about their business, farming, church-going and dancing in the streets. It will be accompanied by a live soundtrack by harpist Deirdre Granville and flautist Aoife Granville.
DIFF will take place from February 23 to March 4.