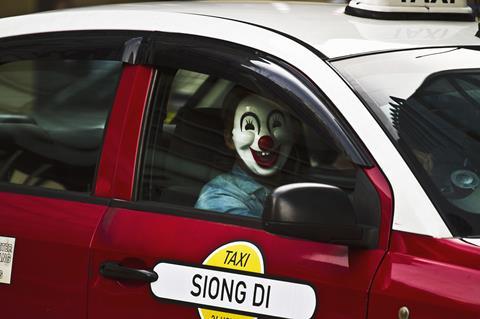 Hong Kong-based sales agent Good Move Media has picked up international rights to Malaysian heist drama Fly By Night (working title), starring Sunny Pang, Jack Tan and Fabian Loo.
The debut feature of Zahir Omar, who previously directed two short films that screened at Rotterdam, the film brings together several talents from Malaysia's rising independent film scene.
Produced by Perin Petrus and Leonard Tee, a long-time collaborator of Tsai Ming Liang, it was co-scripted by Dain Said (Interchange), Ivan Yeo and Frederick Bailey.
Low Keong, who regularly worked with the late Yasmin Ahmad, is also on board as cinematographer. Among the cast, Sunny Pang is known for his role in the Mo Brothers' action thriller Headshot, while Jack Tan recently starred in award-winning arthouse drama Shuttle Life.
Currently in post-production, the film follows a group of taxi drivers and small-time extortionists, who are forced to escalate their criminal activities to pay off debts. Bront Palare (Headshot, Satan's Slaves) also stars as a cop tracking their extortion racket.
Good Move is also launching sales on Indonesian filmmaker Edwin's dark romantic drama Posesif, Korean director Park Kiyong's Old Love, which is screening in Berlinale Forum, and Japanese filmmaker Junji Kojima's Hot Ashes, which is in post-production.
Starring Seiko Ando, Hot Ashes follows a woman trapped in a marriage with a violent man who forges art for a living and beats her for trying to work outside of the home.