A roundup of Nordic news from the Goteborg Film Festival and Nordic Film Market.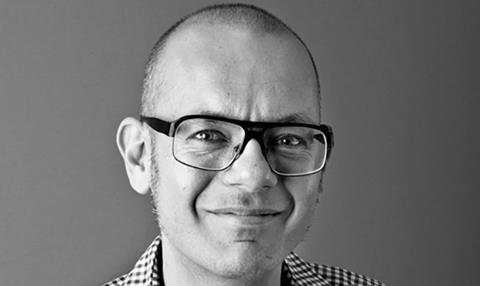 Mitic wins As It Is
Goteborg's Nordic Film Market has introduced a new screenwriting competition, As It Is, which is backed by SVT and Women In Film and Television Sweden and designed to support stories challenging the norm. The winner of the first $17,850 (SEK150,000) development award is Aftermath by Dragan Mitic.
The competition had 219 entries, of which four were selected for pitching at TV Drama Vision. The winner's "story is about social heritage in power over the individual and whether its possible to free oneself from it. There are several strong, engaging female characters as well as young people searching for identity," said Christian Wikander, head of drama at SVT.
Colliander joins SFI
The Swedish Film Institute has appointed Kristina Colliander as Head of Production. She reports to Kristina Börjeson, head of the institute's Film Support Department. Colliander had been Deputy Secretary to the Society for Nature Conservation and had previously worked for SVT.
Biografcentralen plans cinemas website
Sweden's independent/arthouse cinema organisation Biografcentralen has received $540,000 (€485,000) from the Culture Foundation of the Swedish Postcode Lottery to set up a new website to facilitate access to the country's 300 small and independent cinemas.
The new website aims to offer a "one-stop shop" where independent cinemas and festivals can showcase their programmes, making it possible for the audience to find out what is playing nearby, to discover new films, and to buy tickets.
Norway gets Cinema Club
Modelled after the successful Cinema Club Denmark, which has 200,000 members who buy a million cinema tickets annually, Norway's film portal Filmweb has launched Cinema Club Norway.
The new club will offer half-price tickets for seven premieres during 2016, including Nils Gaup's The Last King and Arild Fröhlich's Grand Hotel, plus Todd Haynes' Carol and Fernando León de Aranoa's A Perfect Day.
Elisabeth Brinch will serve as head of Cinema Club Norway. The selection committee includes Christin Berg of Nordisk Film Kino.