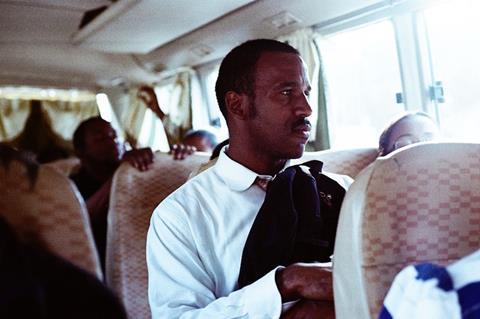 Grasshopper Film has acquired all US rights to Cocote, the crime drama set in the Dominican Republic from director Nelson Carlo De Los Santos Arias.
Cocote will receive a theatrical release next year, followed by a VOD and home video release. The story centres on Alberto, an evangelical christian and gardener working in the city, who returns to his hometown to attend the funeral of his father, who was killed by a powerful local figure. When he is asked to remain in town to take part in traditional mourning rituals, he comes to understand that he is expected to avenge his father's murder.
Santo Domingo-born Nelson Carlo De Los Santos Arias's first film was the 2015 TIFF selection Santa Teresa And Other Stories, which had its world premiere at FID Marseille. The film also screened at The New York Film Festival, Viennale, and the Mar del Plata International Film Festival.
Grasshopper Film's credits include Bertrand Bonello's Nocturama, Michael Almereyda's Escapes, and Jeff Malmberg and Chris Shellen's Spettacolo. Grasshopper's upcoming releases include João Dumans and Affonso Uchoa's Araby, as well as the restored works of Jean-Marie Straub and Danièle Huillet.
Founder and president Ryan Krivoshey said: "Thrilling, suspenseful, visually extravagant, steeped in island folklore and tradition, Cocote is a vivid crime drama from an exciting new cinematic voice. We couldn't be happier to be working with Nelson and our friends at Luxbox on the release of this amazing film."
Krivoshey brokered the deal with Hédi Zardi, CEO of Luxbox.