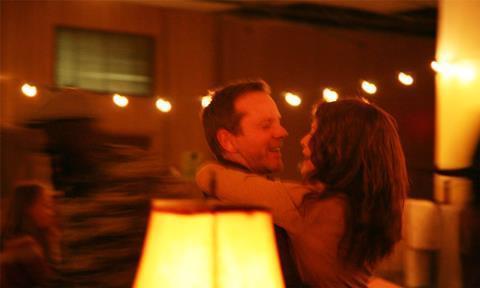 Heading into Sundance, London-based Great Point Media is launching a US distribution arm and has set its first release Submission for March.
Company co-founders Robert Halmi and Jim Reeve plan to release eight to 12 titles a year and have committed $10m in P&A to a full 2018 slate. The acquisitions team will attend Sundance to scout for 2019 releases.
The company has partnered with distribution veterans Mark Urman of Paladin, Jeff Lipsky of Glass Half Full, and Michael Silberman. Commercial manager Matt Stevens oversees the releases from the company's London office.
Richard Levine's (Nip/Tuck) Submission is an adaptation of Francine Prose's novel Blue Angel that stars Stanley Tucci and Kyra Sedgwick. It will open on March 2 in New York and expand a week later into multiple markets.
The pipelines includes Judy Greer's directorial debut A Happening Of Monumental Proportions, an all-star comedy featuring Allison Janney, Jennifer Garner, Katie Holmes and Common; Jim Loach's coming-of-age story Measure Of A Man starring Blake Cooper, Donald Sutherland, Luke Wilson and Judy Greer; and Andrew Dosunmu's Sundance 2017 drama Where Is Kyra? (pictured) starring Michelle Pfeiffer and Kiefer Sutherland.
"At a time of great change in the market, we're proud to be giving filmgoers the chance to experience exceptional independent films in some of the best theatres around the US," co-founder Halmi said.
"We're very excited to launch this division and to deliver compelling stories from great filmmakers with casts audiences know and love," co-founder Jim Reeve added.