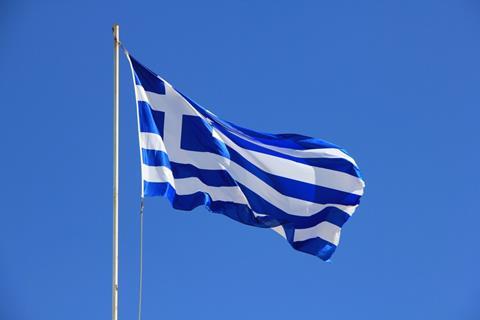 Greece has announced a 25% cash rebate for productions shooting in the country, prompting a positive but cautious reaction from the nation's beleaguered local film industry.
The ministry for digital policy announced that the rebate is part of a €75m annual fund that will be worth €450m over the next six years.
The scheme is open to national and international fiction and documentary features, TV series, animations and video games for traditional or interactive platforms. Shorts are not eligible.
The refund of up to 25% is open to eligible production expenses (including pre and post). The minimum spend before a production can claim is €100,000, with the maximum €5m.
Online applications will open from April 16 and will be processed by EKOME, the national centre of audiovisual media and communication, who will issue a decision within 45 days. The aid will be repaid in full no later than six months after the relevant production costs have been incurred.
Any international production company can apply by setting up a branch in Greece or by using a Greek company. Applicants will have to pass a cultural test using a point-based system that assesses the project's relevancy to Greece's culture, history or tourism, as well as the non-mandatory use of local crews.
No minimum budget is required for applying film or TV productions.
The rebate can be combined with other state aid schemes as long as the overall aid amount does not exceed 50% of the total production costs. With co-productions, this can be extended to 60%, whilst productions categorised as 'difficult' (i.e. a first or second-time director's or producer's work, an independent low-budget production or projects that are for any reason deemed commercially difficult) can rise to 70%.
Industry reaction
The response from representatives of the struggling local film industry has been generally positive. It's hoped that the scheme may mean more jobs for local crews working in foreign productions shooting in the country.
It is also a new source of financial support for Greek producers, who previously had access to no more than a combined €5-6m in annual production funds from the Greek Film Centre, the publicTV-ERT and a couple of private networks.
Greek film funding was hit by the 2010 financial crisis and the government unexpectedly abolishing the levy on admissions three years ago, which provided €3-5m to film production each year.
However, the positive reaction comes with caution based on past experience.
Speaking to Screen, Markos Holevas, member of the board of the film directors-producers Guild (ESPEK), called for a "coherent and vertical national strategy for the film industry" if the new incentive was to bring any results.
For example, just one day after the scheme was launched, the national archaeological council (KAS) – an offshoot of the culture ministry – did not allow BBC-produced mini-series The Little Drummer Girl, based on the John le Carre best-seller and directed by Park Chan-wook, to shoot at an archaeological site. The decision was only reversed after the intervention of the prime minister.
Similar bureaucratic obstacles have recently stopped other international productions from shooting in the country. Mamma Mia, Here We Go Again, the sequel to Mamma Mia which was shot in Greece, relocated to Croatia for its summer 2017 shoot, while 2016's Jason Bourne abandoned plans to shoot in Athens and went instead to Tenerife.