Athina Rachel Tsangari's Chevalier is the Greek submission to the foreign film category at the 2017 Academy Awards.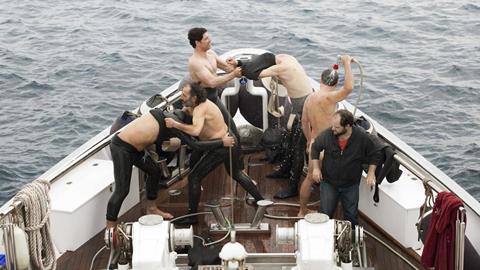 Athina Rachel Tsangari's Chevalier has been selected by the Culture Ministry to represent Greece in the Oscar category for Best Foreign Language Film, 2017.
The film, a social satire taking place entirely on a boat where a group of men compete for macho supremacy, joins the Oscar race after a number of awards in 2015 including best film at the BFI London Film Festival, a jury special mention and the best male award for its group of five leading actors at Sarajevo Film Festival, as well as the special jury prize at the Cartagena International Film Festival.
Award-winning screenwriter and Yorgos Lanthimos' regular collaborator Efthimis Filippou penned the script in collaboration with Tsangari.
The picture was produced by Faliro House Productions and Tsangari's own outlet Haos Film with the backing of the Greek Film Centre.
This is the second time Tsangari is Greece's candidate for an Oscar nomination. Her previous feature, Attenberg, which catapulted her to world attention winning several international awards, represented Greece in the same category in 2011, but failed to make the final short list.
Tsangari was associate producer of Lanthimos' Dogtooth, which was nominated in the foreign film category in 2010.
Lanthimos and Tsangari spearheaded the notable rebirth of local cinema in Greece at the beginning of the decade - hailed internationally as the "weird wave" - made possible through the backing of visionary producer Christos Konstantakopoulos (Faliro House Productions), who has since been involved in such international co-productions as Jim Jarmusch's Only Lovers Left Alive, Terence Malick's Knight Of Cups, Richard Linklater's Before Midnight and Ira Sachs's Love Is Strange among others.
Strand Releasing is the film's US distributor following its similar venture with Panos Koutras' Xenia, submitted last year by Greece to the foreign film category.