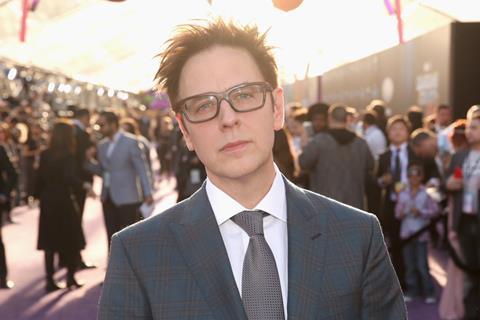 James Gunn, whose Guardians Of The Galaxy films have combined for more than $1.6bn worldwide, is lining up to produce a horror film with The H Collective.
The latter will fully finance and produce alongside Gunn's Troll Court Entertainment. Gunn's brother Brian Gunn and cousin Mark Gunn wrote the screenplay and will serve as executive producers alongside Dan Clifton and The H Collective's Nic Crawley.
Gunn himself will produce the untitled feature in between writing Guardians Of The Galaxy Vol. 3 and starting production, and his longtime collaborator David Yarovesky will direct.
Production is expected to commence in spring and plot details remain under the proverbial wraps. Gunn directed the comedy-horror Super, and he wrote and produced The Belko Experiement, which was released in March.
Yarovesky directed 2016 theatrical release The Hive and his music video credits include Guardians Inferno for Marvel Studio.
Los Angeles-based The H Collective launched in June and recently began principal photography on The Parts You Lose starring Aaron Paul. The pipeline includes a fourth instalment of the XXX franchise.