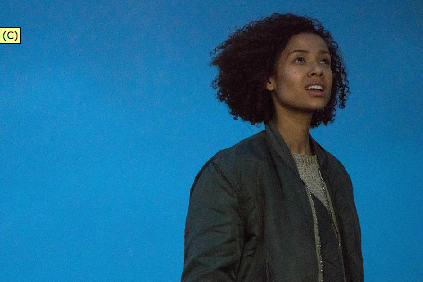 Codeblack Films has acquired US rights to SXSW entry Fast Color starring Gugu Mbatha-Raw, produced by La La Land's Jordan Horowitz and Julia Hart of Original Headquarters, and Mickey Liddell and Pete Shilaimon of LD Entertainment.
Hart directed the film about a woman whose superhuman abilities are discovered, forcing her to take shelter with her estranged family.
Lorraine Toussaint, Saniyya Sidney, Christopher Denham, and David Strathairn round out the key cast.
Fast Color will open in select AMC theatres in the US on March 29, 2019, via Codeblack in partnership with AMC Independent.
"Fast Color is a powerful and original superhero movie featuring amazing performances," said Codeblack Films president Jeff Clanagan. "It's great to reunite with the incredibly talented producers behind two iconic Lionsgate properties and to partner once more with AMCi in delivering great storytelling to our diverse audiences."
"We're thrilled to collaborate again with Lionsgate and their partners at Codeblack," said Horowitz and Liddell. "Fast Color brings together a compelling story, a great cast, and terrific partners. Julia turns the focus onto a new kind of superhero that we believe many viewers can relate to and we can hardly wait to take moviegoers on an exhilarating cinematic ride."
"Lionsgate and Codeblack Films are strong supporters of AMC's mission through AMCi to provide independent filmmakers a platform to reach wider audiences," said Nikkole Denson-Randolph, vice-president of AMC content strategy and inclusive programming. "Fast Color is a compelling independent film with a wonderful female-led cast and universal appeal, and we're delighted to share it with our loyal moviegoers."
Codeblack Films previously partnered with AMCi on the release of Kevin Hart: Laugh At My Pain, which is one of the AMCi's most successful releases to date.
Codeblack Films' Clanagan and vice-president of acquisitions and development Candice Wilson negotiated the deal with Jason Constantine, Lionsgate president of acquisitions and co-productions, Eda Kowan, executive vice-president, acquisitions and co-productions, and Elizabeth Elliott, senior vice-president, business and legal affairs.