EXCLUSIVE: Non-profit organisation to support music supervision across entertainment industries.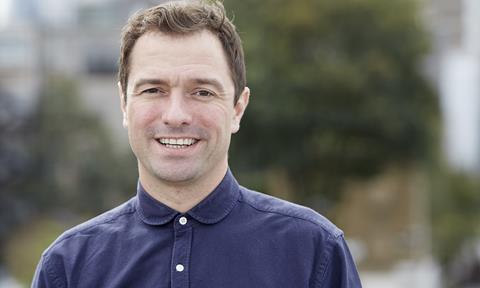 The UK & European Guild of Music Supervisors, which aims to raise awareness of the role of the music supervisor within the entertainment industries, launched today.
The non-profit organisation was announced by its president Iain Cooke [pictured], music supervisor on Amy and The Night Manager.
The newly established organisation will promote the craft of music supervision within the film, television, gaming, advertising, interactive media and theatre sectors.
It is independent of its counterpart in the US but the two will collaborate on issues related to the worldwide industry.
The Guild, which launches at an event on Thursday, 6 April, at Metropolis Studios in London, will be open to emerging and experienced professionals and will offer networking opportunities and masterclasses.
Full membership requires four years-experience as a music supervisor. Associate membership will be reviewed on a case-by-case basis.
A professional music supervisor oversees all music related aspects of a production. This includes:
Working with creative team to determine the musical vision, tone and style that best suits the project
Identifying, securing and supervising all music related talent
Working with the composer throughout the entire process from scoring to mixing and negotiating
Negotiating and securing all legal rights of the music
"We are delighted to be launching the UK & European Guild of Music Supervisors, building on the success of the North American chapter," said Cooke.
"We feel there is a genuine need for a Guild to provide a united voice and sense of community amongst music supervisors, both for people working in the industry, and also as a place for future generations to feel inspired, connect with and develop professional relationships with supervisors at the top of their game who can help mentor them on their career path."
The senior board includes Cooke, Abi Leland (Leland); Ayla Owen (Bartle Bogle Hegarty); Duncan Smith (Sony Interactive Entertainment); Jacquie Perryman (Periscope Music & Media Ltd); Rupert Hollier (Metropolis Music Group) and Jon Skinner (Music Gateway).
The advisory board members include Ian Neil (Sony Music, freelance, Free Fire), Nick Angel (freelance, Love Actually); Matt Biffa (Air-Edel Associates); Sarah Bridge (freelance, The Sense Of An Ending); Dan Neale (Native Supervision Soho); Dominic Bastyra (Wake the Town); (Leland Music); Kate Young (Soho Music Group); Ruth Simmons (Soundlounge); Matt Kaleda (Felt Music); Maggie Rodford (AIr-Edel Associates) and Karen Elliott (HotHouse Music).