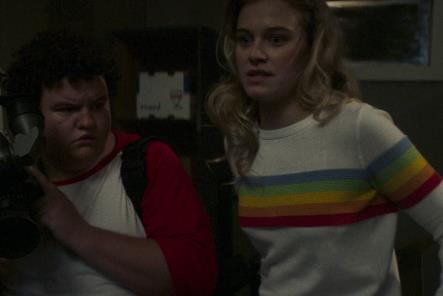 Los Angeles-based distributor Gunpowder & Sky has closed a raft of sales on the retro thriller Summer Of 84 and will court buyers from remaining territories in Toronto this week.
Francois Simard, Anouk Whissell and Yoann-Karl Whissell co-directed the Sundance Film Festival premiere about teenage friends who suspect their police officer neighbour is a serial killer and find themselves in too deep when they spend their summer spying on him.
Rights have gone in: Australia/New Zealand (Roadshow), Canada (Mongrel), Latin America (Cinemex), Spain (A Contracorriente), France (L'Atelier D'Images), Germany (Pandastorm), Scandinavia (Nonstop), Benelux (Splendid), and Japan (Nihon Sky Way Inc).
Deals also closed in: Taiwan (Moviecloud), China (Lemon Tree), Vietnam (Mockingbird Pictures), Middle East and North Africa (Front Row), and Central and Eastern Europe (HBO CEE).
Summer Of 84 is available in Italy, Russia, Korea, Hong Kong, Southeast Asia, India, Greece, Turkey, Israel, Portugal, South Africa, and wraparound rights in Eastern Europe.
David Betesh will attend Toronto on behalf of the company, which orchestrated an unconventional US release last month, programming only late-night or midnight showings in a tour of the top 50 markets including New York, Los Angeles, San Francisco, Orlando, Washington DC, and Austin.
This far the film has grossed more than $75,000 and will continue to play theatrically and on digital platforms. Further presentations are planned for Halloween.