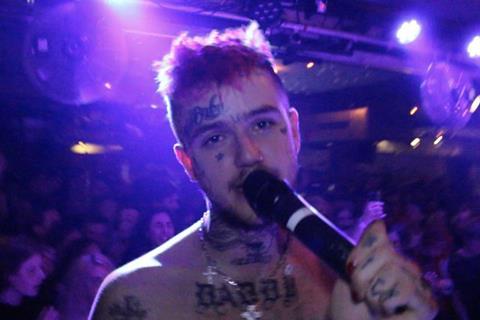 Gunpowder & Sky has acquired worldwide rights to the recent SXSW Lil Peep documentary Everybody's Everything, which includes Terrence Malick among its executive producers, and will launch sales in Cannes next week.

Sebastian Jones and Ramez Silyan directed the film, which follows the life and career of Lil Peep AKA Gustav Åhr, the genre-bending rapper who was on the cusp of fame when he died of an accidental drug overdose aged 21.
Lil Peep played an influential role in bringing emo and pop-punk to hip-hop through his mixtapes, released via SoundCloud.
Everybody's Everything showcases unseen archival footage, and interviews Lil Peep's friends and family. Benjamin Soley of First Access Entertainment produced, and executive producers are Malick, Ahr's mother Liza Womack, and his business partner Sarah Stennett. First Access Entertainment and Miss Womack financed the Everybody's Everything.
"The overnight meteoric rise of genre-bending hip-hop artists, like Lil Peep – on places like SoundCloud – is reminiscent of early rap artists spreading mixtapes in the 80s," said Gunpowder & Sky CEO Van Toffler. "Lil Peep had such a unique twist on the hip-hop artform, and this doc gets behind what drove him to integrate elements of punk and emo into his music. He was one of the most empathetic artists in modern music, which is why we all mourn his loss."
Gunpowder & Sky will release the film later this year in North America.
Filmmakers Jones and Silyan said, "We're both thrilled to be working with Gunpowder & Sky in bringing Gus's story to the public. It's one that needs delicacy and care but also needs to be executed with a bold vision. This film is a true labor of love for us all, and we couldn't have asked for a better home."
Womack added, "This film is deeply personal. We couldn't have found a better team that both recognizes Lil Peep the artist, and Gus the person than Gunpowder & Sky. We are confident that G&S will do exactly the right job of releasing this film for Gus's current fans as well as introducing Gus and his work to legions of new fans. His legacy and influence will continue to grow."
Janet Brown and Jake Hanly of Gunpowder & Sky negotiated the deal with UTA Independent Film Group acting on behalf of the producers.