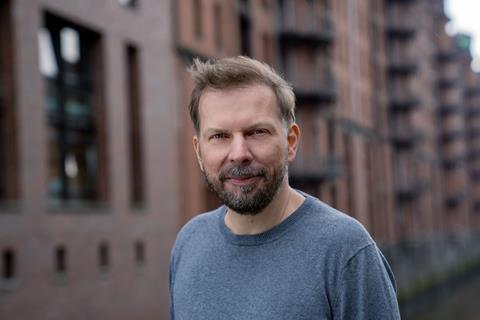 Northern Germans traditionally greet each other with a heartfelt "Moin!" instead of a "Guten Tag" or "Guten Abend" but another meaning has now been coined after the regional fund Filmförderung Hamburg Schleswig-Holstein (FFHSH) underwent a major rebranding this summer.
"The fund's name change to MOIN Filmförderung (Moving Images North) was important for us an organisation to be much clearer in how we communicate what we do," says the fund's CEO Helge Albers.
"There's a lot to this claim," he explains. "it covers regionality and a clear focus on moving images as well as the emotional aspect because we want our films to move us in some way. And, of course, it's a bit tongue- in- cheek because it reflects our personality."
Looking back at the past 12 months Albers says the pandemic 'in all its facets" was the main issue occupying the fund – "whether it was being involved in setting up an insurance fund for production or accommodating the new hygiene concepts for film sets and cinemas into our funding realities."
Although the pandemic is far from over and certain restrictions still apply in many aspects of day-to-day life, the fund has seen an increase in the number of films going into production, with the trend continuing upwards in 2021.
While 13 local companies are now working on developing new film projects supported by MOIN's '3 x 3' incentive funding programme which was launched soon after the first lockdown started, the first fruits of the financial instrument agreed between the fund and Warner Bros.' German office, Warner Bros. Entertainment at the beginning of 2020 are making themselves visible.
The US major had committed to make €3m available between 2020-2022 to support the development and production of feature films originating from or being made in Hamburg and Schleswig-Holstein, with at least 25% of the annual sum of €1m being earmarked for projects by up-and-coming filmmakers as a way of promoting the development of talents in the region.
Two projects supported by the so-called 'Nordbuster' funding committee have already completed principal photography: Til Schweiger's adaptation of Sarah Kuttner's bestseller Kurt wrapped in mid-July and Lars Jessen's adaptation of Dörte Hansen's novel Mittagsstunde, set in the fictional Friesian village of Brinkebüll, followed in mid-September.
Meanwhile, shooting recently began on a third 'Nordbuster' project, Kilian Riedhof's Last Song For Stella, recounting the controversial true story of Stella Goldschlag, the Jewish woman who operated as a Gestapo agent in Nazi Berlin.
The wide array of films supported by MOIN through its various funding programmes is reflected the titles that screened as part of this year's Filmfest Hamburg. There were 15 screening films with MOIN backing screening in the festival's various sections this year, up from seven in 2020.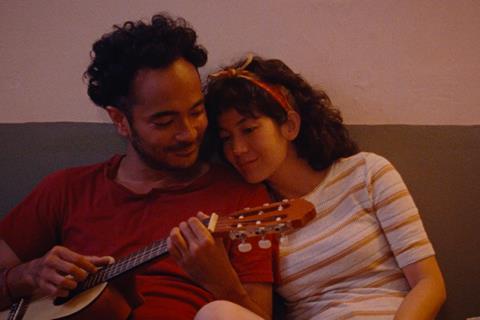 They included two Cannes competition titles, Bruno Dumont's France and Ildikó Enyedi's The Story of My Wife, to Edwin's Golden Leopard winner Vengeance Is Mine, All Others Pay Cash and Syrian filmmaker Ameer Fakher Eldin's debut feature The Stranger which debuted in Giornate degli Autori at Venice, and Somali-Finnish director Khadar Ayderus Ahmed's love story The Gravedigger's Wife and Markus Dietrich's children's docu-fiction Willi And The Wonder Toad. The latter was the opening film of the Filmfest's Michel Children's and Youth Film Festival.
An enthusiastic film-goer always on the lookout for new talent, Albers was aiming to catch as many films as he could at the Filmfest. "Film festivals can have various functions," he suggests."It is not enough to just be an audience festival because they can also have a relevance for the industry. The Filmfest does this through events like the 'All You Need Is Law' roundtable we organised with three local law firms and the Inclusion Rider discussion in cooperation with the German Film Academy.
In addition, MOIN supported the second edition of the Explorer Conference which was first held during the Filmfest in 2019, was paused last year and was again organised by the German Producers Association.
The half-day event on October 8 focused on producing for cinema, streaming and television and seek to highlight new trends and analyse challenges and opportunities created by the current disruption in the film industry.