Leo Hannewijk, festival director at Film by the Sea in Vlissingen, has taken up a new, additional role as film commissioner in Zeeland.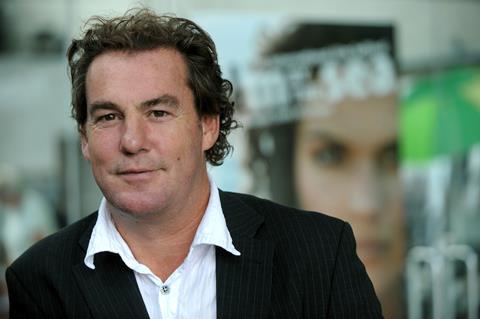 His appointment comes as film activity in the region is intensifying, partly in response to the new Dutch cash rebate incentive introduced last year.
Recent films to have shot in Zeeland include Berlinale title Confetti Harvest, the first feature by Tallulah H. Schwab and Sergio Herman, Fucking Perfect, a feature doc about the titular master chef who decides to let go of his three-star restaurant Oud Sluis in the region in order to fulfill his dreams.
Also shooting in the region was Roel Reiné's epic seafaring costume drama Michiel De Ruyter, starring Charles Dance, Frank Lammers and Rutger Hauer. A Film will be giving Michiel De Ruyter a 150-copy release in the Netherlands later this month.
Hannewijk and his colleagues in Zeeland will be meeting with Reiné next week to have talks about making a film looking at the Battle of the Schedt in the region and in nearby Antwerp during the latter part of the Second World War.
Film By The Sea duties continue
As he takes up his duties as film commissioner, Hannewijk is continuing his work at Film By The Sea, which will be holding its 17th edition from September 11-20. Author Adrian van Dis will chair the jury.
Film by the Sea distinguishes itself from other Dutch and European festivals by emphasising the links between film and literature. Its main competition showcases literary adaptations.
Hannewijk already has ideas in place for a sidebar at the next edition which will look at the representation of AI and robots in films.
Hannewijk will be inviting young US neuroscientist Steve Ramirez who has been doing groundbreaking research on locating brain cells in mice that hold specific memories, then triggering and manipulating those cells. In effect, he has been wiping and replacing memory faculties.
"It is a nice theme to work on," Hannewijk said. "Ramirez knows a lot about film and is inspired by film. I hope he will come to make a huge lecture."