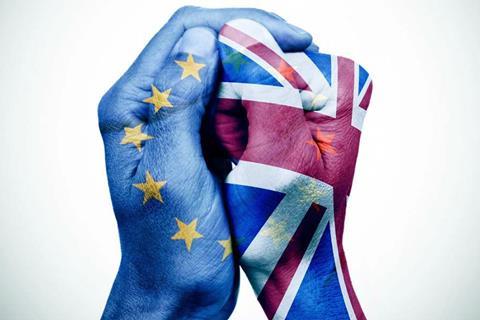 A 'hard' Brexit, in which the UK leaves the European Union on October 31 with no transition period, could see cinema-going for UK films in Europe and for European films in the UK fall by six million admissions in one year, according to new research from Europa Cinemas, unveiled in Cannes yesterday (Sunday May 19).
The 42 UK cinemas in the EU-backed Europa Cinemas Network would be bounced out with immediate effect, losing all subsidy from Creative Europe to market and distribute European films on their total 91 screens.
Additionally, UK films would no longer be eligible for Creative Europe programming incentives in European cinemas.
According to Claude-Eric Poiroux, general director of Europa Cinemas, total cinema-goers within the Europa network reached 41.9m admissions in 2018.
Established works by UK filmmakers such as Ken Loach would no longer qualify as European for Creative Media subsidy purposes, and their box office performance may decline across Europe as a result. The impact on less well-known UK directors could be even more severe as Europa Cinema exhibitors may be wary about booking them knowing they would be not receive the subsidy they would for programming European films.
Total admissions for European films showing in the Europa Cinemas Network reached 55.7% in 2018, compared to 29.4% in all European cinemas, according to figures from the European Audiovisual Observatory.
Poiroux and his colleagues have come up with a proposal that would limit the damage of a hard Brexit on the circulation of British films within the EU.
They have suggested any UK feature with European backing (however small that backing is) should be considered automatically as a European production - and therefore eligible for the benefits available for films through the various EU support schemes.
In Cannes, Poiroux made it clear Europa Cinemas would welcome the UK rejoining the Council of Europe co-production fund Eurimages - and that this would enable UK exhibitors to remain within Eurimages.
Poiroux said UK exhibitors in Europa Cinemas were among the most "innovative" and resourceful when it comes to marketing and new initiatives. Indeed, total admissions rose in the UK in 2018 and fell in all the other major European territories.
Here in Cannes, Europa Cinemas awarded its second Innovation Prize to the cinema Budascoop Cinema, part of the BUDA Kunstencentrum in Kortrijk, Belgium.