Harvey Keitel and Ana Ularu lead holocaust drama directed by Cannes award-winning director Jasmin Dizdar.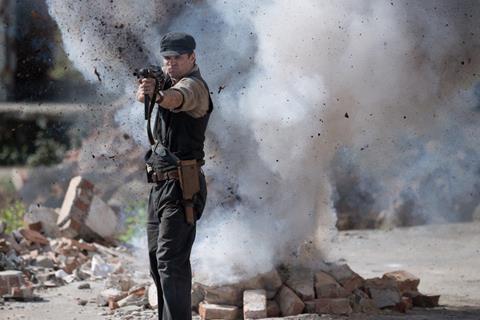 Bosnian director Jasmin Dizdar has wrapped shooting on Second World War action drama Chosen, starring Harvey Keitel, Ana Ularu and Luke Mably.
Shot in Bucharest, Romania and New York and inspired by true events, the story centres on Sonson, an unassuming young lawyer (Mably) who leads a fight against the Nazis near the end of the Second World War.
With the help of Judith (Ularu) he turns a struggle for survival into a mission to save thousands of lives. Keitel plays Sonson in the present day.
The film marks Dizdar's second feature, following Beautiful People, which won the Un Certain Regard Best Film Award at the Cannes Film Festival in 1999.
Producer Mike Riley said the film would be delivered before Cannes 2015.
The Sterling Pictures Production was made in association with Pluribus Unum, written by Gabriel De Mercur and co-produced by Tim Dennison.DoP is Balazs Bolygo, VFX by Film Gate Films, Sound by Warner Bros/DLL, Picture by The Look, London.