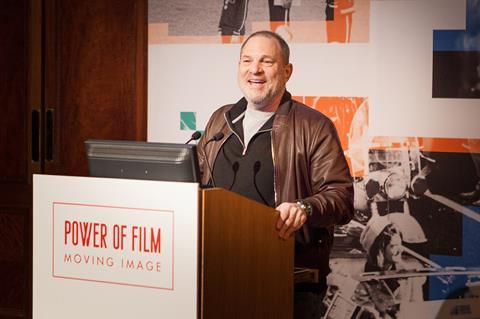 As Harvey Weinstein's career continues to unravel, the British Academy of Film and Television Arts (Bafta) has informed the producer that he has been suspended from its membership, effective immediately.
The move follows multiple allegations of sexual misconduct by the Hollywood producer of Shakespeare In Love and Pulp Fiction, which were yesterday furthered by a New Yorker expose that alleged Weinstein had raped three women.
In a statement, Bafta said that while it "has previously been a beneficiary of Mr Weinstein's support for its charitable work, it considers the reported alleged behaviour completely unacceptable and incompatible with Bafta's values."
The correspondence noted that Weinstein's suspension will be followed by "a formal process as laid out in Bafta's constitution", though it's not clear yet what this will involve.
"We hope this announcement sends a clear message that such behaviour has absolutely no place in our industry," the statement continued.
"Bafta will continue to work with the film, games and television industries to improve access to rewarding and fulfilling careers in safe, professional working environments."
Weinstein has been nominated for four Baftas, winning one for Shakespeare In Love in 1999. He was also presented with the organisation's Britannia Award for 'excellence in film' in 1996.
Read more:
New Yorker article alleges Harvey Weinstein raped three women
The Weinstein Company chiefs face challenge to keep buyers onside (exclusive)