Screen reports on the 19 project pitches, including animations, family fare and a Daniel Dencik drama.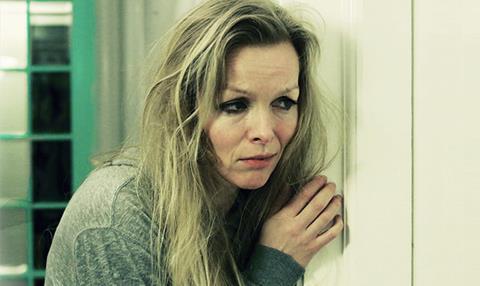 The Nordic Co-Production And Finance Market at Haugesund's New Nordic Films event hosted its project pitches today (August 24).
They included Daniel Dencik's drama about a disintegrating relationship 1000 R.I.P.; a children's animation from Norway's Aleksander Nordaas, the director of festival hit Thale; Icelandic director Marteinn Thorsson's new psychological thriller; Martin Skovbjerg's debut feature produced by hot new Danish outfit Snowglobe (who won Locarno's Golden Leopard with Godless); and a new family film, hand drawn 2D animated Amundsen & Nobile.
Projects from Georgia, Italy and Canada were also included in the 19-strong line-up.
Overview of pitches:
1000 R.I.P., dir Daniel Dencik, prod Michael Haslund-Christensen, Company Haslund/Dencik Entertainment (Den)
The team behind 2015's Gold Coast reunites for this fable inspired by The Passenger about a couple who meet a half Japanese model in the desert, and the aftermath that ensues. "This project revolves around the very themes that have occupied my mind and imagination since childhood – luck, destiny, numbers, identity, obsessive behaviour, a civilized world vs a wilderness. It's the raw, pure adventure of life," said Dencik. To shoot in 2017.
24 Hours, dir Ingvild Soderlind, prod Frode Sobstad, Tenk.tv (Nor)
One night in the life of two teenage girls in a multicultural suburb of Oslo, seen in parallel stories. Soderlind said, "It's a film about dawning sexuality, the need to be seen, about love, but also about rawness and brutality." The story was inspired by a hate crime 15 years ago. To start production in summer 2017.
Amundsen & Nobile, dir Kajsa Naess, prods Tonje Skar Reiersen and Lise Fearnley, Mikrofilm (Nor/Fr) Animation about two noble men and a lapdog on a giant airship to discover the North Pole. The film is "an equally dramatic and absurd tale," said Skar Reiersen. The film is made with "ambitious hand drawn 2D animations," said Naess, who showed some early animation tests for the fox terrier Titina – who she said was "a pampered dive and totally unsuited for polar expedition." The film includes a "playful scene in which Titina gets high." The 80-miinute film will also include about 10 minutes of 1920s documentary footage. To shoot in 2017.
A Big She-Bear, dir Lali Kiknavelidze, prod Jana Sardlishvili, JRA Production(Georgia)
Mythological drama/thriller, adapted by Mikho Mosulishvili from his own novel, about a young boy trying to save a bear that the other people in his mountain village want to kill; he believes it is his reincarnated mother.
Kiknavelidze said the film will have a "rich visual atmosphere" and she noted "one of the film's important themes is confrontation between man and nature." The film will shoot with a real bear. To shoot in 2017.
The Crocodile Thief, dir Lars Berg, prod Hakon Overas, 4 ½ Fiksjon
(Nor)
Live-action, CGI-heavy family film about an 8-year-old class misfit plans to steal a crocodile from Bergen's aquarium. Berg noted the film was inspired by true events. Taran Bjornstad wrote the book off the same name, which Robert Naess is adapting. The team are children's film veterans who have won two Berlinale Crystal Bears previously. "Our main target audience is 6 to 10 years old," said Berg. Overas added that the film would be a good one for dads to take their kids to the cinema. SF will distribute in the Nordic countries and the project will be multi-platform with a TV series, game and more. To shoot spring 2017.
The Deposit, dir Asthildur Kjartansdottir, prod Eva Sigurdarddottir, Askja Films (Ice) [pictured]
Complications arise when a bankrupt fortysomething woman rents spare rooms in her gorgeous house to a Muslim woman from Uzbekistan and an illegal immigrant from Uganda with her 6-year-old daughter. Sigurdarddottir, who was the line producer on Rams, said the film is "a drama with a social political edge. It deals with the themes of immigration and the sensitivities and difficulties that arise when locals and immigrants mix, in Iceland this is quite a new phenomenon." Kjartansdottir has worked with female immigrants in Iceland and drawn from their stories; real immigrants to Iceland will play the two women. To shoot autumn 2017.
Hand in Hand, dir Grethe Boe Waal, prods Helene Mohlin and Leif Mohlin, Mint AB (Swe)
Two very different girls, Mimmi and Nike, are in a breakneck race – through winter landscapes — to save Mimmi's father when he is kidnapped by dangerous gangsters, in this family adventure film. Boe Waal said it was "Nordic Noir for youth. Our protagonists are two heroines of age about 12-13."
Mohlin said of production outfit Mint AB, "we love stories that empower children." To shoot January 2018.
Ibracadabra, dir Karzan Kader, prods Peter Krupenin and Nima Yousefi, TMV AB (Swe)
Family film about an oddball, daydreaming boy in southern Sweden who wants to be like football star Zlatan Ibrahimovic. He becomes more confident when he wears magic shoes that might belong to Zlatan. "Moe learns that it's not about the shoes, self-esteem comes from within," Krupenin said. "Our vision is to make a film where we share the characters' feelings, thoughts, friendship and dreams. To shoot summer 2017.
Jagged Winter, dir Danishka Esterhazy, prod Judy Holm, Markham Street Films (Can)
Thriller about two estranged friends who reconcile in an isolated cottage in northern Canada, and are trapped by a blizzard and encounter ghostly happenings. Holm, of Markham Street Films, said, "We love female driven stories and we love working with Danishka. She has the eye of an artist but she has a heart full of mayhem."
Esterhazy added in a video message, "It's a thriller, on the surface it's a cabin movie…but the story is so much more. I was inspired by two great thrillers, The Shining and The Others. Both of those maximize the character and creepiness of their single location." She said the film would appeal to genre films and a wider audience, thanks to the character-driven elements. To shoot winter 2017.
Laugh or Die, dir Heikki Kujanpää , prod Klaus Heydemann, Inland Film Co (Fin)
Drama with dark humour based on the true story of prisoners at Mjölö Island prison camp in August 1918 who mount a play in the hope of winning a new trial to avoid execution. Kujanpää (Fallen Angels) said, "Laugh or Die uses qualities of prison movies with more humour than usual. The film's central theme is the power of laughter. The fundamental idea of the is film is universal, timeless." To shoot July 2017.
Moonwolves, dir/prod Nima Yousefi, exec prod Peter Krupenin, Hob AB (Swe)
Family comedy adventure about moonwolves who want to leave their friendly forest and go to the moon. Yousefi said of these creatures, "The moonwolves are very curious and playful creatures, they never turn down an adventure." A pilot has been shot and the full feature will continue production in 2017.
Morkel the Moss Monster, dir Aleksander Nordaas, prod Bendik Heggen Stronstad, Yesbox (Nor)
Children's animation about Morkel, who decides to leave his family and their safe cave to go on an adventure to find a giant mushroom. Heggen Stronstad said the film has been in development for several years and will target ages 6-8. The film is based on a popular Norwegian book by Jan Derberitz . The film will combine "character animation with live-action nature/scenery," Stronstad said. To shoot summer 2017.
Recurrence, dir Marteinn Thorsson, prod Gudrun Edda Thorhannesdottir, DUO Productions (Ice)
Supernatural thriller about a troubled young woman, with a parallel story about another woman in the early 1900s. Thorsson said, "The film is has a similar mood and atmosphere to The Witch and also The Others. I'm big fan of Guillermo Del Toro so it has those fantastical elements. I want to make a supernatural thriller that has substance and appeals to a large audience." To shoot autumn 2017.
Robbery, dir Marius Holst, prod Are Heidenstrom, Fantefilm (Nor)
Thriller about the real-life bank robber Martin Pedersen, who robbed 19 banks in Norway in the late 1970s. Heidenstrom said, "it's a thriller, and what's interesting about Martin Pedersen is that he lived a so-called double life. He was a caring family father, and on the other hand he was a gangster bank robber." Disney will release in the Nordic countries. To shoot August 2017.
Song of Scabs, dir Izer Aliu, prods Khalid Maimouni, Tom Vidar Karlsen and Trond Eliassen, Storyline (Nor)
The director and producer of Toronto 2016 Discovery selection Hunting Flies re-team for this drama based on the true story of 1500 miners revolting in January 1907 in Sulitjelma, north of the Arctic Circle. "I believe the founding of the labour movement…is associated with grey and dull school teachings, so developing this story we had the desire to bring a new take on history. We're talking about desperation, hopelessness, greed, brutality, hate…it's deeply human feelings and emotion we want to bring out," said Karlsen.
Maimouni added that Storyline was keen to work on stories with a Northern Norwegian "stamp on it." He said Song of Scabs would mix elements from There Will Be Blood and Gangs of New York. To shoot in 2018.
Sticks and Stones (Brakland), dir Martin Skovbjerg, prod Eva Jakobsen, Snowglobe (Den)
Two teenagers' friendship is tested by one's father's actions. "It's a story about friendship and the importance of that first friendship that can impact you the rest of your life… we want to make an authentic portrayal of youth." Jakobsen added of Snowglobe, "We believe in the many benefits of co-production on a financial level but also on a creative level." Debut feature director Skovbjerg has directed TV show Anton 90. The film will shoot March 2017.
Stupid Young Heart, dir Selma Vilhunen, prod 
 Venla Hellstedt and Elli Toivoniemi, Tuffi Films (Fin)
The team behind the award-winning short Do I Have To Take Care of Everything? pitched this feature drama about two teenagers have to grow up quickly when they expect a baby; the father gets drawn into a right wing activist group.
"It's an unconventional love story," Hellstedt said.
Toivoniemi added that Vilhunen "has a special skill working with young people," as seen in her debut feature which is heading to Toronto Discovery. Nordisk will distribute in the Nordics. To shoot April 2017.
Untogetherness, dir Francesca Staasch, prods Pilar Saavedra and Federico Saraceni, Moliwood Films (Italy)
A road trip across Italy by a former couple, a Scandinavian comics translator and a southern Italian musician/DJ, as she prepares to fly home forever. Staasch said, "When love dies, when love is over, a lot of stuff is not over, the intimacy, the profound knowledge of each other, the stories, the affection and esteem. We don't just snap out of it…I say it's a classic romantic comedy the other way around, from a twisted perspective."
She added, "It's also about partying, fun, the music scene, drugs, social media…contemporary neuroses." To shoot October 2017.
White Hunger, dir Mikko Kuparinen, prod Oskari Huttu, Marko Antila and Mikko Räisänen , Lucy Loves Drama (Fin)
In 1867 Finland, a drama about a family begging for food during a harsh winter famine; and a rich doctor who falls in love with a prostitute. Kuparinen's said for his third feature "we will be intercutting between these two storylines…until they come crashing together in the end." He added that it was about "the need for nutrition and the need for love. It's set in a unique Nordic landscape. Even though it's set in 1867, it still resonates with the current world situation as well, people leaving their homes searching for a better life and depending on the help of strangers." Scanbox will distribute in the Nordics. The project, being developed as part of Torino AdaptLab, will shoot January 2018.