HBO has acquired Kudos' Guy Fawkes-inspired thriller Gunpowder ahead of its conclusion this weekend.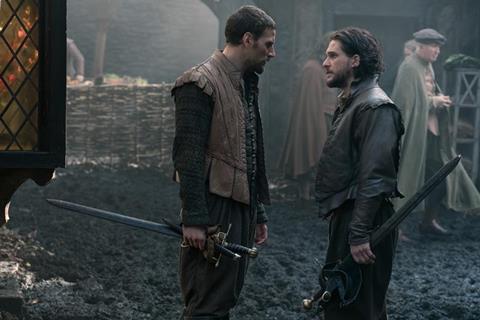 The US broadcast will strip BBC1's three-part drama in December, as well as make it available via its digital services including HBO On Demand, HBO Now and HBO Go.
Gunpowder opened in October with 4.8m (24%), while all three episodes were made available on iPlayer following its linear debut. It was named as a Broadcast Hot Pick at Mipcom 2017.
The deal with HBO was struck by Endemol Shine International's executive vice president of sales & acquisitions Matt Creasey.
The show, produced by ESG's Kudos, in association with Kit Harington's Thriker Films, also stars Peter Mullan, Mark Gatiss and Liv Tyler and is written by Top Boy's Ronan Bennett.
Harington is a descendant of Robert Catesby, the leader of the Catholic group that planned 1605 Gunpowder plot, who he plays in the show.
"Three years ago, [actor and producer] Daniel West and I conceived and began developing Gunpowder with Kudos and Ronan Bennett," he said. "We are thrilled to be bringing it to a US audience."
Kary Antholis, president, HBO Miniseries and Cinemax Programming, said: "Kit's passion for and belief in Gunpowder are evident in every frame of the miniseries."
Kudos chief executive Diederick Santer added that the show would be "unmissable viewing" in the US.