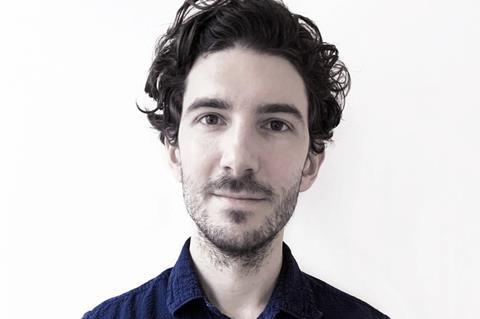 Charlie Kemball has been appointed head of acquisitions and packaging at UK financier Head Gear Films.
In his newly created role, Kemball will focus on supporting projects earlier in development and guiding them through to production.
Kemball joins Head Gear from documentary distributor Piece Of Magic, where he was head of acquisitions and business development since January 2021.
Prior to that, he was the director of international sales at Altitude where he worked on titles including Asif Kapadia's Diego Maradona, Sarah Gavron's Rocks and Kevin Macdonald's Whitney. He also previously held roles at Focus Features International.
Head Gear recently backed Goran Stolevski's You Won't Be Alone. The film stars Noomi Rapace and screened at Sundance earlier this year before being picked up by Focus Features.
Other projects include Jesse V Johnson's White Elephant with Bruce Willis and John Malkovich; Mayim Bialik's As They Made Us starring Dustin Hoffman and Dianna Agron; and Rebel Wilson drama The Almond And The Seahorse.
Head Gear also recently appointed Samantha Allwinton as investment manager.