EXCLUSIVE: Canadian outfit Marina Cordoni Entertainment is taking the title to the EFM.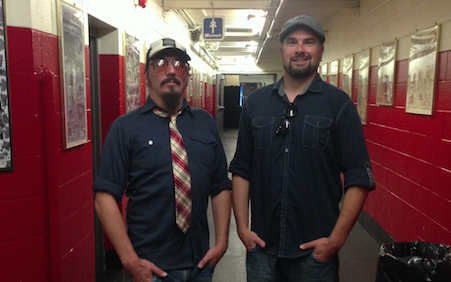 Toronto's Marina Cordoni Entertainment is in Berlin with the world market premiere of the Butler Brothers' heist comedy First Round Down.
The feature centres on the misadventures of a former ice hockey prodigy. Dylan Bruce plays the lead as a former athlete and hitman on the straight and narrow who returns home to care for his younger brother and finds his chequered past catching up with him. Rachel Wilson and Rob Ramsay also star.
Substance Productions produced First Round Down in association with Marina Cordoni Entertainment, Telefilm Canada and Unobstructed View.
Cordoni has just licensed worldwide rights excluding Canada on Gail Harvey's upcoming thriller Never Saw It Coming to Jay Firestone's Prodigy Pictures. Katie Boland stars in the film, which is set to begin shooting on March 23.
The EFM sales slate includes Connor Gaston's drama The Devout, Adam Garnet Jones's Toronto 2015 selection Fire Song, Jordan Canning's Toronto 2014 entry We Were Wolves, and Sami Khan's Khoya.
Among Cordoni's recent executive producer credits are Jason Priestley's feature directorial debut Cas And Dylan, genre title Antisocial, as well as The Resurrection Of Tony Gitone and Unlucky.