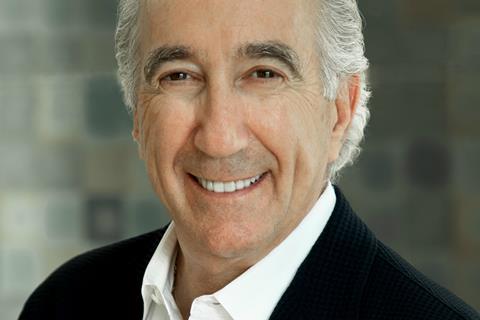 Gary Barber's Spyglass Media Group has announced its first project and lined up a "loyal, yet evolved" reimagining of Hellraiser, and is partnering with David S. Goyer who will produce and write the story.
Spyglass will finance and develop the reboot of Clive Barker's 1987 horror classic featuring the notorious Pinhead, and has put it on the fast track for worldwide theatrical distribution.
Keith Levine will serve as a producer alongside Goyer under Phantom Four. Chris Stone, vice-president of development and production for Spyglass, will oversee the project.
"Clive and I go back more than 30 years together," said Spyglass chairman and CEO Barber. "For generations, his brilliantly twisted and imaginative 'Hellraiser' haunted the minds of moviegoers with its searing imagery of Pinhead. David is the perfect storyteller to continue Clive's vision for a new theatrical version of 'Hellraiser.' "
Goyer added, "I've been a fan of Clive's work since the original Books of Blood paperbacks and The Hellbound Heart novella. Having the chance to reimagine Pinhead and the Cenobites for a new audience is a nightmare-come-true. Gary is a true fan as well and we're committed to making something dark and visceral."
Goyer was a co-writer on the Batman franchise with Christopher Nolan, as well as Marvel's Blade trilogy, and the upcoming Terminator: Dark Fate. He serves as showrunner on the upcoming Foundation series set up at Apple TV.