The German film industry is mourning the passing of film-maker Helma Sanders-Brahms, one of the leading women directors of the New German Cinema with a broad international following, at the age of 73 after a long illness.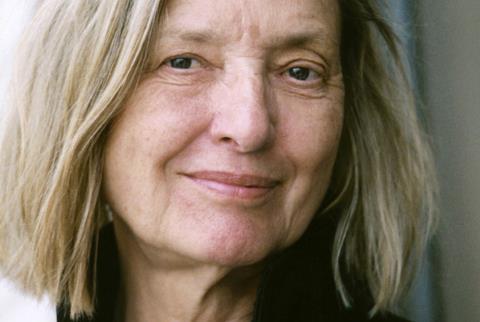 Over the course of a 40 year career, Sanders-Brahms wrote and directed 16 fiction films and seven documentaries, including Beneath The Paving Stones is the Beach (1975), Shirin's Wedding (1976), Heinrich (1976/77), Germany, Pale Mother (1980), The Future Of Emily (1984), and more recently Geliebte Clara (2008).
"She was like not other a committed and passionate film-maker, active in documentaries as well in fiction films," said Ulrich Gregor, former head of the Berlinale's Forum. "Her film Germany, Pale Mother is a milestone in German film history. Her death opens a painful rift in the film landscape."
It was only this February that Germany, Pale Mother - voted in the US as one of the "Classics of Cinema" - was presented in a reconstructed and digitally restored original version as part of the Berlinale Classics sidebar.
Sanders-Brahms, who had five of her films shown at the Cannes Film Festival, was a leading figure promoting collaboration between German and French filmmakers and on a wider European level. She was made a Chevalier de l'Ordre des Arts et des Lettres by France's Culture Minister Frederic Mitterand in 2011 for her services to cinema and culture.