EXCLUSIVE: Man Of Steel star quits production just days before shooting was set to begin.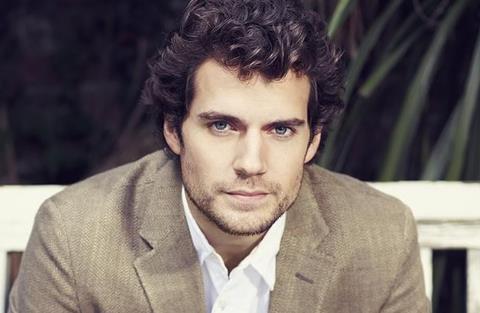 Henry Cavill has pulled out of the leading role in Special Forces thriller Stratton, less than a week before shooting was set to begin on June 2.
Action director Simon West (Con Air, The Expendables 2) was due to start shooting in London and Rome from next week on the film, based on the first of a series of novels by Duncan Falconer.
GFM Films is providing finance and worldwide sales and was selling the film at Marché du Film in Cannes last week.
But GFM co-founder Guy Collins told ScreenDaily that it was now contacting distributors to inform them of the change.
"After securing many distribution deals ahead of the market, we had a really good Cannes and had closed more deals ahead of production next week," said Collins.
"But just before leaving Cannes last Friday we were informed by the production company that they wanted to push the start date back by around three weeks to finalise some additional casting and make some further fixes to the script.
"Then, during several meetings this week in London with both sets of producers including Henry Cavill, he told us he has decided not to shoot this script at this time. He had a different vision of what the film should be to us and the production team and wanted to delay production until September and shoot a different story and script."
The project was originally optioned and developed by Ileen Maisel and Lawrence Elman's Amber Entertainment Ltd, who are co-producers with Promethean Productions, the new production company created by Henry Cavill, his brother Charlie Cavill and producer Rex Glensy.
Cavill was to play Stratton a SBS (Special Boat Service) operative for MI5 as he and his team risk life, limb and national security to track down an international terrorist cell.
Shock
"It has been a shock for us and will be for our distributors," added Collins, whose GFM Films was most recently involved with upcoming Simon Pegg comedy Absolutely Anything.
"We want to keep the production team together and Simon West as director so we have no option other than to exercise our rights under our funding agreements and replace Henry – which is not an easy task."
When Cavill first came on board he said: "I've long wanted to tell a story about the British Special Forces and finally the opportunity has come around. Duncan Falconer's work is fantastic and we are incredibly fortunate to be working with him so closely.
"We plan to convert the books to cinema as accurately as possible while keeping them topical. Simon West is a perfect match for this movie with his ability to marry storytelling and action, both of which are essential to do this project justice."
The British actor will next be seen in Guy Ritchie's spy thriller The Man From U.N.C.L.E. and Batman v Superman: Dawn Of Justice.
Cavill's representation had not responded to Screen at time of publication.