Alex Ross Perry's Her Smell and Simon Jaquemet's The Innocent are the latest titles to land on Screen's Toronto Platform jury grid, and have moved into third and fourth place respectively to date.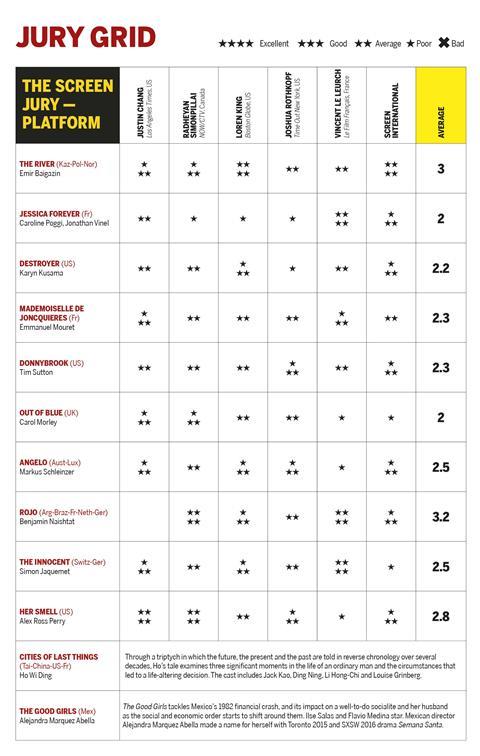 Her Smell achieved a 2.8 average, splitting the opinion of Screen's grid critics. Both Justin Chang of the LA Times and Radheyan Simonpillai of NOW/CTV gave it top marks of four stars ('excellent'); Vincent Le Leurch of Le Film Français was less enamoured, giving it one star ('poor').
Elisabeth Moss takes centre stage in the film as a talented, self-destructive musician who alienates everyone around her at the cost of the band. The cast also includes Cara Delevingne, Amber Heard, Dan Stevens and Agyness Deyn.
The Innocent averaged 2.5 and also divided the grid. It took a four from Le Leurch but just one from Screen's own critic.
Jaquemet's film stars Judith Hofmann (A Man, His Lover And His Mother) as a committed member of a free church movement. The release of her lover from prison causes her to question her responsibilities and her faith.
Benjamin Naishtat's 1970s drama Rojo leads the grid with an average score of 3.2. Emir Baigazin's The River is in second place with an average score of 3.
The final two titles will be Ho Wi Ding's Cities Of Last Things and Alejandra Marquez Abella's The Good Girls.