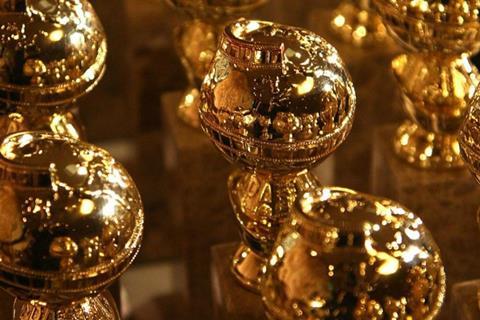 Members of the beleaguered Hollywood Foreign Press Association (HFPA) have approved by "overwhelming vote" an overhaul of the body that will see membership grow by more than 50% in the next 18 months.
On Thursday (May 6) what was understood to be a large majority of the 86 members based in southern California ratified changes proposed by the board earlier in the week.
The HFPA, which votes for the Golden Globes, had come under fire for its ethical conduct and membership composition in an article in the LA Times in February.
According to HFPA representatives, the following steps have either started or will begin immediately:
· Identifying a vendor to set up a hotline (in process);
· Hiring a search firm to put together a list of potential C-suite candidates;
· Identifying new members to increase the membership more than 50 percent in the next 18 months, with new members being allowed to vote on the Golden Globes;
· Creating a list of diversity, equity, and inclusion consultants (in process); and
· Retaining law firm Ropes & Gray to ensure seamless implementation of the plan.
The group set itself a deadline to achieve some of the goals including the hiring of a chief diversity, equity and inclusion officer by September 1.
Additionally, the HFPA will "hire a professional management staff, including, but not limited to, a Chief Executive Officer, Chief Diversity, Equity & Inclusion Officer, Chief Human Resources Officer, and Chief Financial Officer, with the goal of having the Chief Diversity, Equity & Inclusion Officer in place by September 1, 2021."
It is understood the board intends to recruit 20 new members this year, with a focus on Black members. There are currently no Black members of the group. Last month former president Phillip Berk was expelled after it emerged he cited an article to members that described Black Lives Matter as a "racist hate movement".
The group will also consider expanding eligibility to include members who do not write solely for print publications, and grow the geographical footprint beyond southern California.
Advocacy organisation Time's Up and more than 100 PR companies had said if they did not see a reform plan by May 6 they would boycott the HFPA.
Ali Sar, HFPA president, said, "Today's overwhelming vote to reform the Association reaffirms our commitment to change. That's why we've already taken some action that will allow us to make swift progress.
"Because we understand the urgency and issue of transparency, we will be continuously updating the members as we move forward in making our organisation more inclusive and diverse. Again, we understand that the hard work starts now.
"We remain dedicated to becoming a better organization and an example of diversity, transparency and accountability in the industry."
Golden Globes show producer dick clark productions on Thursday issued a statement lauding the reform plan as a "big step in the right direction".