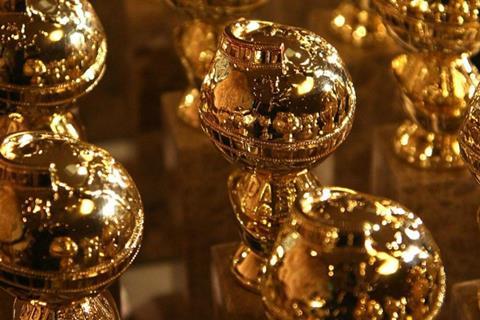 The embattled Hollywood Foreign Press Association (HFPA) has invited members of Fipresci (the International Federation of Film Critics) to vote for the Golden Globes in 2023 in what it has described as an attempt to diversify its voter base.
An email seen by Screen and sent out to the Fipresci membership by Fipresci leadership said: "The background is the idea and wish of the HFPA to diversify the voters on an international level, in the sense of a richness of cultures."
Fipresci members have been invited to vote for the Golden Globes for the January 2023 edition, but can be renominated for additional years, subject to approval each year. Fipresci voters must be based outside of the US, in contrast to the 101 US-based HFPA membership. The latter all work for non-US outlets.
The full membership of Fipresci – which spans over 25 countries – has been invited to apply for the "big, nonetheless limited, number of places," said Fipresci in its email.
UK-based Fipresci vice president Rita Di Santo told Screen that the number of voting places allotted to Fipresci members has yet to be defined, but is expected to be between 100 and 200, with uptake anticipated to be greatest among members from countries such as Morocco, Algeria and Tunisia.
"I think we will have a huge response from countries where critics struggle financially and it's more difficult to access cinema, as opposed to Europe, where there are other professional, established critics organisations and awards," she said. "But for Fipresci, this is just a collaboration. The most important thing for us is still our juries in festivals."
The Golden Globes was heavily boycotted for the 2022 edition, with its former broadcaster NBC refusing to air the ceremony owing to controversy surrounding the lack of diversity within the HFPA membership, which took place in January as a private event.
A group of Hollywood PR firms had accused the organisation of "discriminatory behaviour, unprofessionalism, ethical impropriety and alleged financial corruption".
The Fipresci members have been approached as "potential" voters, and will not be made HFPA members. They must complete an application form, which includes optional questions on racial and gender identification, to be considered by the HFPA.
"Every organisation has problems," said Di Santo. "We have to look to the future, and how important it is to have dialogue. The function of critics is to keep alive the energy of the cinema."
In its invitation, HFPA has outlined a Code of Professional and Ethical Conduct, which states its commitments to diversity and inclusion, commitment to accountability, transparency and professionalism, including the prohibition of using the role as voter for personal profit, and anti-harassment and anti-discrimination stances.
It said: "HFPA members and the voters must be leaders within the entertainment community to encourage and celebrate the authentic, varied voices, experiences, and viewpoints of those behind and in front of the screen. We will establish and maintain an environment that reflects our global community, empowers members, voters and artists that are underrepresented in the entertainment industry, and fosters a culture that respects and values individuals of all genders, ages, races, ethnicities, religions, identities, and experiences."
Fipresci stated: "We forward this invitation to you and your responsibility. We see our role as mediator/post office only, between our colleagues and the HFPA."
Fipresci members have until July 20 to apply. According to the form, "These applications will be reviewed and decisions made by the HFPA's Credentials Committee, which comprises five non-HFPA journalism professionals and four active HFPA members."
A statement from HFPA said: "Since last year's reforms were announced, the HFPA has reached out to various journalism groups to work with them on increasing the size and diversity of our membership and jurors. This included reaching out to a wide range of ethnic and international journalism organisations and we have partnered with many on a number of different initiatives.
"We previously announced our efforts to create additional jurors who are not members of the HFPA. Fipresci is just one of several journalism groups we have worked with in accommodating interested journalists who wish to join.
"This included organisations such as the National Association of Black Journalists, Asian American Journalists Association and National Association of Hispanic Journalists. This effort was expanded to include over 30 different journalism organisations both in the U.S. and abroad.
"Our plans to continue increasing the size and diversity of the voting body reflects our commitment to be more representative of the larger global community and represent the diversity of interests embodied by the international journalists covering the growth of streaming entertainment content and the rapid rise of overseas production centres such as Bollywood and Nollywood.
"Also, it's a recognition of the collapse of international journalists being able to work and earn sustainable living in the US due to the changed media landscape with almost all international bureaus dedicated to entertainment and based in the US being eliminated by overseas publications."