EXCLUSIVE: Highland Film Group is introducing the project at Cannes.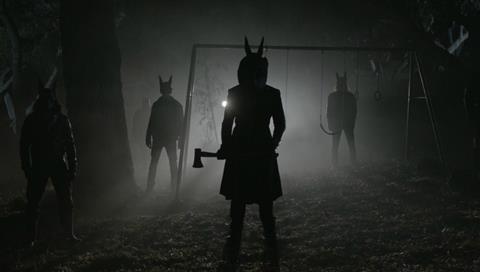 Highland Film Group is in Cannes with Kevin Greutert's Jackals starring Deborah Kara Unger and Stephen Dorff.
Shout! Factory holds US rights to the 1980s-set story about an estranged family that hires a cult deprogrammer to save their teenage son from a murderous cult.
The family find themselves under siege when cult members surround their cabin and demand the return of the boy.
Tommy Alastra produced the completed psychological thriller through his Tommy Alastra Productions.
Highland Film Group's sales slate includes Eric Bress's Ghosts Of War starring Brenton Thwaites, Theo Rossi, and Skylar Astin; A Vigilante with Olivia Wilde; Looking Glass starring Nicolas Cage and Robin Tunney; and Guy Moshe's The Last Draw Of Jack Of Hearts starring Josh Hartnett.
The roster also includes Corin Hardy's The Crow starring Jason Momoa; Kevin Connolly's The Life And Death Of John Gotti with John Travolta; and Vaughn Stein's Terminal starring Margot Robbie.