EXCLUSIVE: David Hare writes courtroom drama about Holocaust denier David Irving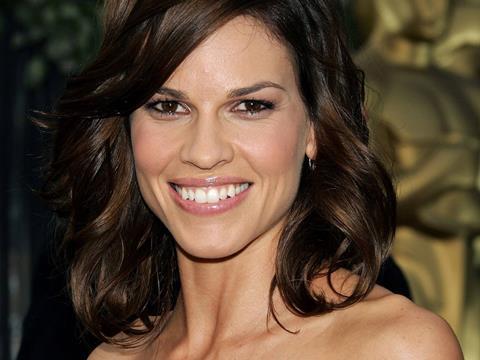 Oscar-winner Hilary Swank and Oscar-nominee Tom Wilkinson are attached to star in courtroom drama Denial, about Holocaust denier David Irving.
Acclaimed UK playwright and screenwriter David Hare (The Reader, The Hours) has adapted Deborah E. Lipstadt's book History on Trial: My Day in Court with a Holocaust Denier.
It follows Lipstadt's legal battle against British revisionist historian and Nazi apologist David Irving, who accused her of libel when she declared him a Holocaust denier.
Million Dollar Baby protagonist Swank is set to play Lipstadt while Michael Clayton star Wilkinson will play a barrister. The production is in the process of casting Irving.
The film marks Hare's first feature script since 2008 drama The Reader, for which he was Oscar-nominated.
Mick Jackson (Temple Grandin, The Bodyguard) is on board to direct the buzzed-about feature, which will be produced by Gary Foster (Sleepless in Seattle) and Russ Krasnoff (The Soloist) under their Krasnoff/Foster Entertainment banner alongside Shoebox Films.
Participant Media developed the project with BBC Films and will co-finance.
Alison Thompson is handling international sales and will introduce the film to buyers in Cannes.
"This is a powerful story about the legal and personal battle Deborah Lipstadt fought to defend the veracity of historical facts," said producers Gary Foster and Russ Krasnoff.
"No one has the right to erase history by distorting the truth and David Hare's brilliant script weaves a relevant and thrilling journey.
"We are very excited to be working with such a lauded cast, lead by the incredible Hilary Swank and Tom Wilkinson. Coupled with director Mick Jackson, it truly is an award winning combination."
Swank is represented by CAA, Wilkinson by Lou Coulson Associates and Larry Taube, Jackson by Equitable Stewardship for Artists (ESA) and Hare is repped by Casarotto Ramsay & Associates.