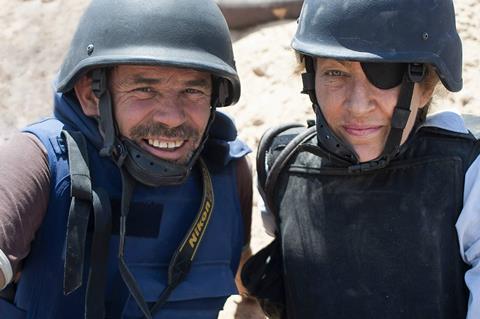 HISTORY Films and the BFI film fund have announced the feature documentary Escape From Homs, in association with BBC Storyville.
Based on the book Under The Wire by Paul Conroy, the film will be directed by Chris Martin and produced by Tom Brisley and Arrow Media, in association with Vice Films.
After its theatrical campaign, Escape From Homs will debut on television on HISTORY in the US and on BBC Four in the UK.
The documentary follows the account of Marie Colvin and Paul Conroy, a Sunday Times war correspondent and a photographer, respectively, who entered Homs, Syria, during the Arab Spring uprising.
In the hopes of getting footage of the trapped Syrian civilians, Colvin and Conroy ended up trapped themselves, with only Conroy returning home alive. Escape From Homs includes exclusive interviews and never-before-seen footage inside Homs. Colvin was killed covering the siege of Homs in February 2012.
"The Siege of Homs was a living hell for civilians, and the bravery of journalists like Maria Colvin and Paul Conroy, who willingly step into the line of fire, is astonishing," Molly Thompson (pictured), senior vice-president of feature films at A+E Networks, said. "We are honoured to be working with Chris and Arrow to tell Colvin and Conroy's story."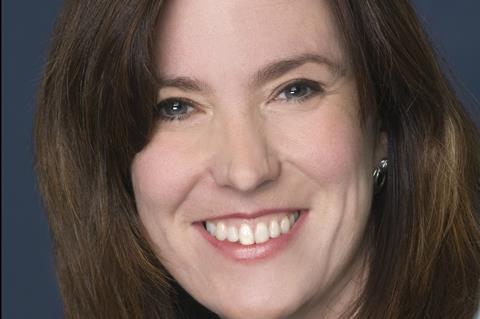 "Every so often, a story grabs you, which won't let you go and just screams to be told. For me, this is that story," Martin said. "Marie Colvin and Paul Conroy's commitment to the truth, and to bearing witness to the suffering of ordinary people in Syria, in spite of the immense danger to themselves, is a testament not just to the true spirit of journalism, but also to the best of who we are."
Tom Brisley, producer from Arrow Media, added: "From the moment Chris first talked about it, I knew it was something Arrow had to be involved in, because telling compelling and important stories is at the heart of what we do. I would like to thank HISTORY Films, the BFI, the BBC and Vice Films for sharing our vision for the film and helping us bring this significant project to life."