Warner Bros' climactic outing of The Hobbit trilogy set for chart-topping bow.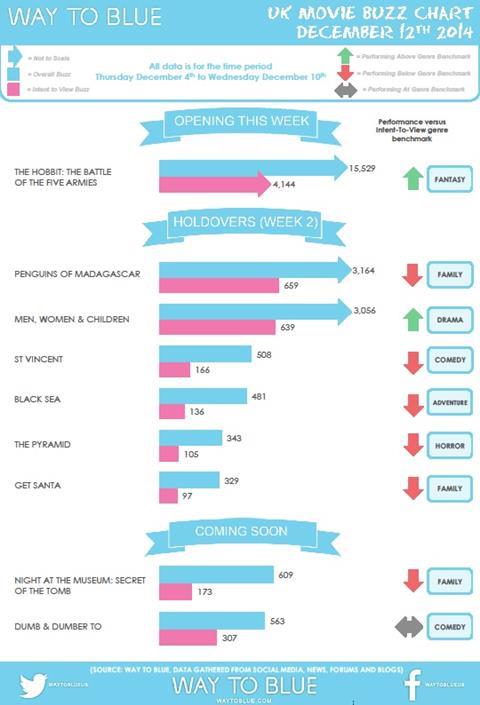 With over 15,500 mentions across social media, news, forums and blogs, Warner Bros' The Hobbit: The Battle of the Five Armies comfortably led this week's Way to Blue's social media buzz chart.
Just under a third of those mentions, made from Dec 4-10, were from people expressing intent to view meaning that the climactic outing is set for a chart-topping bow like the previous two Hobbit films.
Interestingly, despite its soft opening, Paramount's Men, Women & Children generated similar mentions and intent to view as Fox's Penguins of Madagascar as they head into their second weekends.
Of the films coming soon, Fox's Night at the Museum: Secret of the Tomb drew the most mentions, but Universal's Dumb and Dumber To had stronger intent to view.