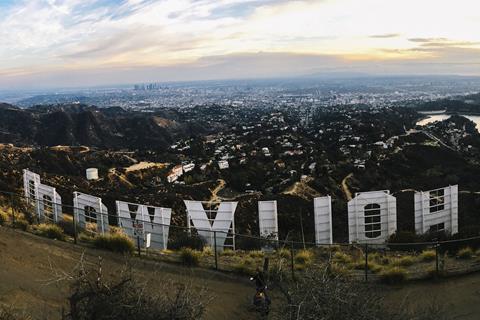 The Writers Guild of America (WGA) has instructed its roughly 15,000-strong membership to begin the process of firing their agents after the Guild and the Association of Talent Agents (ATA) failed to reach a new agreement by the Friday midnight deadline (12).
Without any word on when the parties might return to the negotiating table after weeks of unproductive talks, industry observers said the situation could endure well into the summer.
The WGA said in a note to members that the conflicts of interest endured at the agencies after the ATA had been unable to deliver acceptable proposals by the deadline. The Guild said the ATA's 11th hour offer to share a portion of packaging fees on shows that perform well amounted to sharing 1% of their packaging fees.
For its part, the ATA vowed to continue fighting for artists and writers and said that while it had approached the negotiation process in good faith, Friday's outcome "was driven by the Guild's predetermined course for chaos." The Guild's revised code of conduct proposing a ban on contentious agency packaging fees and affiliated production entities would, it said, deliver "an especially painful blow to mid-level and emerging writers."
The WGA has told membership that agencies that have not signed on to its revised code of conduct cannot represent writers and has provided a form letter to its members to use as they reach out to fire their agents in the days ahead. The Guild has said it authorises managers and attorneys to source work and negotiate terms for its members who are without agents. The ATA said the authorisation was unlawful.
The WGA note to members:
Fellow Members,
Last Saturday, at the agencies' request, the Guild gave them six days beyond AMBA expiration to provide us with a fair offer. They have not done so. Among other unacceptable proposals, the agencies insist on continuing their major conflicts of interest. They insist on continuing to produce and be our employers. Their "offer" on packaging is to share 1% of their packaging fee with writers. Here is the response David Goodman presented this afternoon at the bargaining table to the proposal the ATA made yesterday.
So there is no settlement. The membership voted by 95.3% to implement an Agency Code of Conduct if a negotiated settlement was not reached, and elected leadership set today as the deadline. As of midnight tonight, every agency will be required to become a signatory to the Code. And under WGA Working Rule 23, WGA Current members cannot be represented by agencies that have not signed the Code.
So what happens now? In a strike situation, we all know that we are to refrain from crossing the picket line or writing for a struck company, and we're asked to show our solidarity by picketing, which is the public and moral face of our dispute.
In this situation there are two actions required of all members: First, do not allow a non-franchised agent to represent you with respect to any future WGA-covered work. Second, notify your agency in a written form letter that they cannot represent you until they sign the Code of Conduct.
Linked here is the form letter, in plain and respectful language, which accomplishes this task. Members who are represented by agencies not signed to the Code of Conduct must e-sign the letter. This letter also protects you legally in case of any future commission dispute. The Guild will forward all letters en masse to the appropriate agencies in a few days. Many of you will also want to inform your agents personally. We encourage you to do so and to ask them to sign the Code.
We know you may have questions about exactly how to deal with your agent. We have linked here to a set of rules of implementation and FAQs that clarify how to deal with agencies that are no longer franchised. It is important that you read both the rules and the FAQ carefully. If you have additional questions about your situation, you should contact the Guild at: agency@wga.org.
We know that, together, we are about to enter uncharted waters. Life that deviates from the current system might be various degrees of disorienting. But it has become clear that a big change is necessary.
We will not only stand together, we will stand up for each other, lean on each other. We can do this.
In Solidarity,
WGA-Agency Agreement Negotiating Committee
The ATA statement:
"The WGA leadership today declared a pathway for compromise doesn't exist. Agencies have been committed to reaching an agreement with the WGA but, despite our best efforts, today's outcome was driven by the Guild's predetermined course for chaos. The WGA is mandating a "Code of Conduct" that will hurt all artists, delivering an especially painful blow to mid-level and emerging writers, while dictating how agencies of all sizes should function.
"We came to the negotiating table in good faith and put forth comprehensive proposals providing choice, disclosure, transparency, shared revenue and a significant investment in inclusion programs. Unfortunately, not to our surprise, the WGA did not accept our offer, did not provide counterproposals and refused to negotiate further. We're prepared to continue to fight for the best interests of writers and all artists."