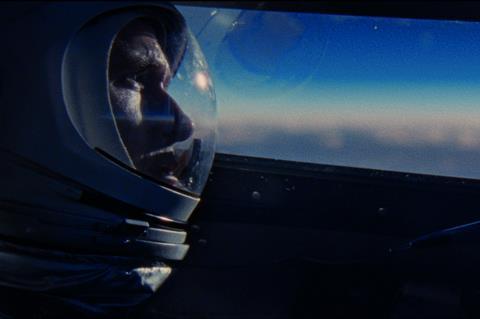 Netflix, Universal and Focus Features on Wednesday (14) cancelled red carpets at festival premieres and other screenings out of respect for those affected by the deadly events that have engulfed California in the past week.
Universal Pictures said it was calling off an event on Thursday (15) celebrating Damien Chazelle's awards contender First Man in response to what a spokesperson referred to as the "ongoing emergencies around Los Angeles."
The studio had planned a screening and reception at the Griffith Park Observatory in the vast parkland area north of Hollywood, which Chazelle and his stars Ryan Gosling and Claire Foy were due to attend.
On Wednesday the studio issued the following statement: "In light of the ongoing emergencies around Los Angeles, Universal Pictures has canceled the FIRST MAN Awards Event on Thursday. Comcast/NBCU has made a significant donation to relief efforts in our surrounding communities."
Netflix said later in the day it was cancelling the red carpet premiere of Narcos: Mexico. "In light of the tragic and escalating wildfires in Los Angeles, we will be canceling tonight's red carpet for the premiere of Narcos: Mexico," the streaming platform said in a statement. "The screening will continue as planned. We thank you in advance for understanding and encourage your support of one of the many organisations who are helping those impacted."
Firefighters continue to battle deadly wildfires in the state of California and around Los Angeles. Several days ago Netflix cancelled red carpets for two of its AFI FEST selections in response to the fires and last week's gun massacre at a bar in Thousand Oaks north of Hollywood that left 12 people dead.
The ongoing Woolsey Fire near Los Angeles has devastated parts of Malibu, claimed three lives, and destroyed hundreds of homes and businesses. The Camp Fire in the north of the state has claimed at least 48 lives and is California's deadliest wildfire on record.
Earlier on Wednesday, Focus Features confirmed it had called off the red carpet for Thursday's AFI FEST closing night screening of Mary Queen Of Scots. A screening of the historical drama starring Saoirse Ronan and Margot Robbie will still go ahead at TCL Chinese Theatre.
"With the ongoing disasters and devastating wild fires in California, Focus, along with our filmmakers and cast, have chosen to cancel the red carpet at tomorrow's premiere of Mary Queen Of Scots," a Focus spokesperson said.
Fox/New Regency has cancelled Wednesday's (14) red carpet AFI FEST screening of Widows, as Annapurna did on Tuesday night with Destroyer, and Netflix did for The Ballad Of Buster Scruggs and Bird Box. Paramount cancelled last Sunday's red carpet in Westwood, Los Angeles, for the premiere of Mark Wahlberg and Rose Byrne comedy Instant Family.