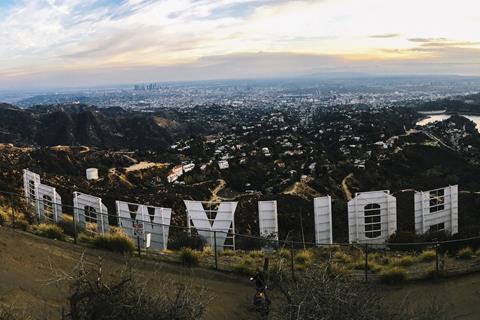 The Writers Guild Of America (WGA) on Sunday (31) voted overwhelmingly in favour of an agency code of conduct in a move that brings the Guild and Hollywood agencies closer to a showdown.
The WGA said 7,882 or 95.3% of the Guild's members voted in favour of the code, which proposes a ban on agency packaging fees and agency-affiliated production entities.
The Guild has instructed its members to fire their agents should the agencies not sign on to the code of conduct by the time the parties' Artists' Managers Basic Agreement expires on April 6.
On Sunday 392 or 4.7% of WGA membership voted against the code. At time of writing it was not known exactly when the parties would return to the negotiating table this week after a series of unproductive talks.
Some 770 writers, showrunners and directors including Edgar Wright and Shonda Rhimes have said they are prepared to fire their agents should there be no meeting of the minds on a new agreement, while the Association Of Talent Agents (ATA) has said more than 100 of its member agencies employing thousands of agents will not sign the code of conduct.
The ATA issued a statement on Sunday: "Now that the WGA is past its vote, we look forward to getting back into the room to work through an agreement that serves the best interest of writers, respects their individual choice, and prevents unnecessary disruption to our industry. We stand ready and waiting."
The ATA has said the WGA's proposals would throw the industry into "chaos" and: force members to pay an additional $49m in commissions each year; eliminate hundreds of jobs for writers and artists by ending affiliate production entities; and effectively shut down agency support for the independent film business, putting at risk more than 200 films per year.
The Guild has argued that packaging fees and affiliated production entities represent a conflict of interest and are demonstrative of an agency culture that has abrogated the fiduciary duty to maximise earning opportunities for clients in favour of profits.