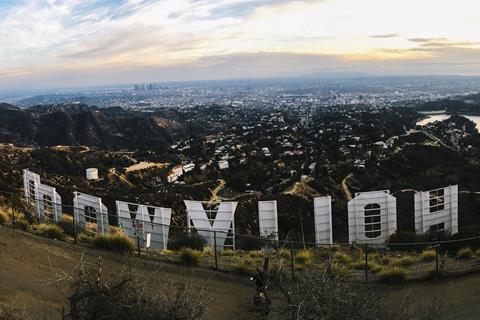 In a shock development on Thursday night (27) the Writers Guild of America offered the Hollywood agencies a one-year delay on the proposed packaging fees ban before switching to a 10% commission model.
On the day when UTA joined WME by filing an antitrust suit against the Writers Guild Of America (WGA), the Guild's negotiating committee wrote to members informing the sunset clause, as well as a proposal to offer a contract and not a code of conduct, enabling parties to re-open agreements at least 90 days before termination date.
"We are making this offer despite the fact that every one of the eight member agencies of the ATA [Association of Talent Agents] "bargaining" committee has rejected the offer we made last week to meet individually and discuss this new proposal," said the letter.
The ATA had not responded to comment on the latest development at time of writing. The WGA plans to respond to the lawsuits by WME and UTA on Friday. Earlier on Thursday, UTA became the second of the four big Hollywood agencies after WME to file an antitrust motion in California against the WGA. The agency said in its filing that the Guild's acts leading to the impasse in negotiations between the WGA and agencies violated the Sherman Antitrust Act.
Furthermore UTA's attorneys said that when the Guild instructed members to fire agents whose companies had not signed on to a revised code of conduct proposing to outlaw agency packaging fees and affiliated production entities, it acted illegally.
"WGA has exceeded its lawful authority as a labor union by organizing an illegal group boycott against UTA and other talent agencies," Thursday's filing said. "WGA's boycott, attempting to impose a blanket prohibition on talent agency packaging and agency affiliated production companies, undermines lawful competition and far exceeds any limited exemption WGA has under the antitrust laws.
"To the contrary, WGA's ban has harmed competition in the packaging market and other markets that WGA has no authority to regulate, has harmed UTA and other talent agencies, and has harmed the very writer-members whom the WGA purports to represent." The agency seeks damages.