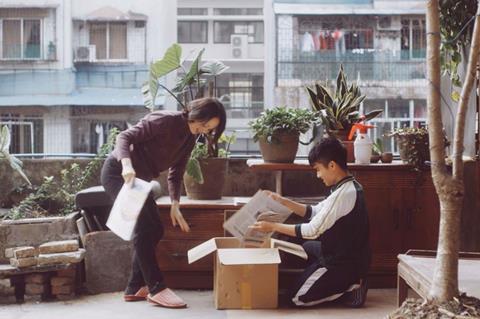 The award winners from the 2018 Hong Kong Asia Film Financing Forum (HAF) have been announced.
Yuen Han-yan's documentary Love In The Valley Of Daughters won the HAF Award for a Hong Kong project at the close of this year's event (March 14-16).
Czech film Saving One Who Was Dead, to be directed by Václav Kadrnka and produced by Sirius Films s.r.o., won the HAF Award for a non-Hong Kong project. Both awards come with a cash prize of $19,000 (HK$150,000).
11 award winners were selected from a total of 25 HAF and 10 WIP Lab film projects, sharing a total prize fund of HK$1,400,000 (US$180,000) in cash and value in-kind.
Still Human (Oliver CHAN Siu-kuen, Hong Kong) won the mm2 Award for Chinese-language film projects with commercial and artistic quality, receiving the cash award of HK$100,000 (approx. US$12,800).
The Wanda WIP Lab Award, open to all the projects in the Hong Kong-Asia Film Financing Forum's (HAF) Work-in-Progress Laboratory (WIP Lab), went to Huang Zi's From Black And White To Shades Of Grey (China, pictured).
The full list of winners are below:
Haf Award (Hong Kong Project)
Love In The Valley Of Daughters (Hong Kong), Yuen Han-Yan

Haf Award (Non-Hong Kong Project)
Saving One Who Was Dead (Czech Republic), Václav Kadrnka

Mm2 Award
Still Human (Hong Kong), Oliver Chan Siu-Kuen

Wouter Barendrecht Award
Let Me Rest In Peace (Japan), Yamanaka Yoko

Network Of Asian Fantastic Films Award
Imah (Working Title, Indonesia, France), Eddie Cahyono

Wutianming Post-Production Award
Stonewalling (China), Huang Ji

White Light Post-Production Award (Haf Project)
Vengeance Is Mine, All Others Pay Cash (Indonesia), Edwin

White Light Post-Production Award (Wip Lab Project)
Mosaic Portrait (China) From Wip Lab, Zhai Yixiang

G2d Post-Production Award (Haf Project)
The Big Picture (South Korea), E J-Yong

G2d Post-Production Award (Wip Lab Project)
Aganai - The Atonement (Japan), Sakahara Atsushi

"Haf Goes To Cannes" Shortlisted Projects
The Man Who Surprised Everyone (Russia, France, Estonia), Natalya Merkulova, Alexey Chupov

The Pencil (Russia), Natalya Nazarova

Sister (Bulgaria), Svetla Tsotsorkova

The Sorcerer (Panama), Félix Guardia
Still Human (Hong Kong), Oliver Chan Siu-Kuen