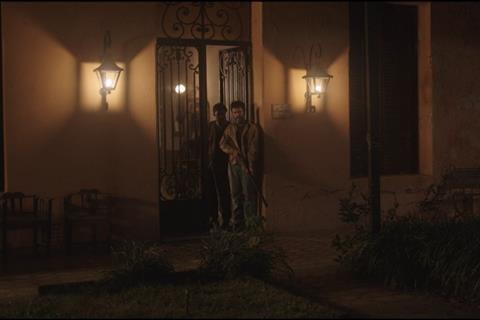 Genre and animation titles dominated at Latin America's leading film and TV market Ventana Sur as business vied for attention with the World Cup in Qatar, where the progress of the Argentinian national side led by Lionel Messi has created a festive mood in Buenos Aires.
Of particular interest at the market, which ran from November 28-December 2 and hosted screenings, presentations, panels and meetings, was the new Fan Latina Blood Window sidebar dedicated to female creators. Argentinian titles such as Jimena Monteoliva's horror thriller The Queen and Tamae Garateguy's (pictured) erotic-terror fantasy Fuckin ́g Sexy Doll sparked particular interest among international buyers.
Also popular was a screening of Demian Rugna's When Evil Lurks (pictured), which took the Blood Window Screenings Award at Friday's (December 2) prize-giving ceremony and marks the first Spanish-language feature from Shudder. Now in post with delivery anticipated in January 2023, it is a co-production between Machaco Films and Aramos Cine.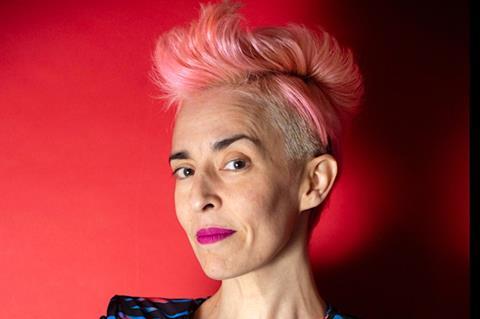 Buzzy Blood Window screenings included Maria from Argentinian director Nicanor Loreti, Mexican director Gabriel Grieco, and Alejandro Alegre's Anima. Brazilian director Renata Pinheiro's Blood Window Lab selection Carrion also garnered attention. All three are currently without sales agents.
Such is enduring appeal of Latin American genre that the Marché du Cannes will be the setting of the first Fantastic Pavilion next summer promoting genre film. The initiative is backed by Pablo Guisa, CEO of Mexican distributor Grupo Mórbido, Ventana Sur co-director Bernardo Bergeret, and Daniel de la Vega, head of Ventana Sur's Maquinitas video game section.
Animation! brings vibrant selection, strong voices
Animation was also out in force at Ventana Sur. Notable projects in the vibrant Animation! sidebar included two comedy adventures – Lorena Ares' Hanna And The Monsters from Spain and Alejandro Carlini and Marcos Valdivia's Kiribati - An Old Adventure from Argentina – as well as Celia Catunda and Kiko Mistrorigo's Space Rocker and Diogo Viegas' King Gaston, both from Brazil.
Animation! head Silvina Cornillon noted an ongoing rise in the quality of regional content, distinguishing it stylistically from the rest of the world. "This year's selection of Animation! [included] projects with a strong authorial imprint and a mix of techniques that are characterised by a distinct visual identity, in search of new aesthetic forms of expression," said Cornillon.
José Iñesta, general director of Mexico's Pixelatl, added: "Latin American animation is indisputably growing with new and fresh stories aimed at local and global audiences." Indeed Mexico will be the country in focus at the Annecy animation festival in France next June.
Post-pandemic, attendance at Ventana Sur was strong with a reported record 3,000+ attendees, including 400 from Europe and 100 from North America. Some 1,634 titles were showcased across 11 sections.
"Ventana Sur is becoming more of a project development market than a sales market"
Sales executives told Screen they were working on plenty of deals which are expected to close in the coming weeks, in line with the general trend towards longer market tails since the pandemic began.
"Ventana Sur is becoming more of a project development market than a sales market," suggested Antonio Saura, head of Spain's Latido Films. "Co-production meetings were buoyant." Saura noted the impact of global and regional streaming platforms on the types of available projects, which were the medium to lower budget range while streamers and studios backing higher-budget fare tend to control global rights and do not make international territories available.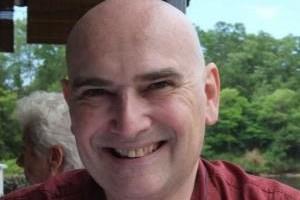 "It was good to be back in the market with such a wide selection of films in all sections, and lots of interesting films in Blood Window, Copia Final, Proyecta," added Paul Hudson of US distributor Outsider Pictures. The executive praised the overall quality emerging from the pandemic, adding: "There is a lot of reading to do in both the horror/fantasy space and what on paper seem like good ideas."
Vicente Canales of Spain's Film Factory observed the challenges facing sellers in a challenging market. "Most of the films are very artistic but lack commercial value," he said, "And even if we like them, the market is so difficult at the moment that we cannot be sure about their interest for international buyers."
Canales added, "Ventana Sur is an essential market, so we hope that more buyers will come. It is an opportunity for Latin and Spanish-speaking cinema, and we would like Ventana Sur to bring more distributors." Participating sellers attended from around the world and included Wild Bunch International, MK2, New Europe Sales, Shoreline, Wide, Films Boutique, M-Appeal, Figa Films, and local outfit Mekincine.
Spanish Screenings On Tour spread across market sections
Ventana Sur generated considerable noise with the inaugural Spanish Screenings On Tour which contributed to a broad Spanish presence across the market. Among some of the projects generating heat were Afioco Gnecco's transgender story Mapá animated musical fantasy The Day Ewan McGregor Introduced Me To His Parents from Marta Puig; and Alfonso Fulgencio and José Luis Farías' Zombie Meteor The Movie, which earned the honour of becoming the first animated film ever selected for Blood Window.
Overall the touring initiative presented 20 Spanish projects in development, seven works in progress and 33 films across Ventana Sur's various section. Spanish Screenings On Tour is organised by the country's film body ICAA and Spain's Foreign Commerce Institute ICEX in partnership with Malaga and San Sebastian festivals, and backed by the European Union's stimulus package NextGenerationEU.
Panellists weigh up growth of labs, impact of co-productions
Two panel conversations that caught the eye were "Labs in Latin America' and 'From Latin America and Spain to the world and vice-versa: co-production as a common language.' In the first, Brazil's foremost film training platform Br/Lab and trade outlet Latamcinema.com produced statistics drawn from 62 labs (around 50%-60% of those operating in the region) to reveal an ongoing appetite for new incubators.
Around 14 launched during the pandemic and in total these platforms delivered around 4,000 projects between 2008 and 2022. Half of the platforms were created between 2018 and 2020.
The second panel noted the pace of collaboration these days and a lack of international co-production agreements in certain countries in the region. Asked about the need for a pan-regional apparatus, Agustín Sacanell, partner at Argentina's production outfit Kapow agreed but added: "The truth is that nowadays, the market is much faster than legislation."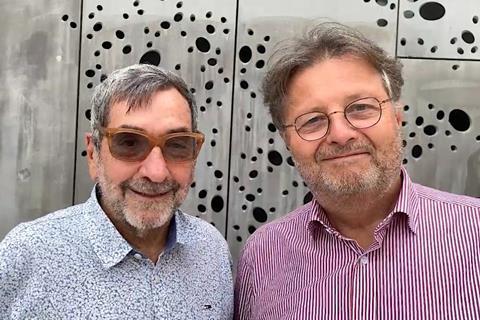 Jérôme Paillard, who serves as Ventana Sur co-director alongside Bernardo Bergeret, was pleased with how the market went. "In short, I would say that this edition has exceeded our expectations, especially regarding the quality of the projects proposed in the different sections and the welcome they received from professionals."
Paillard continued, "For some of them, Latin Americans and Asians in particular, it was still their first market since the pandemic. This shows the energy and the joyful atmosphere that prevailed during these five days."