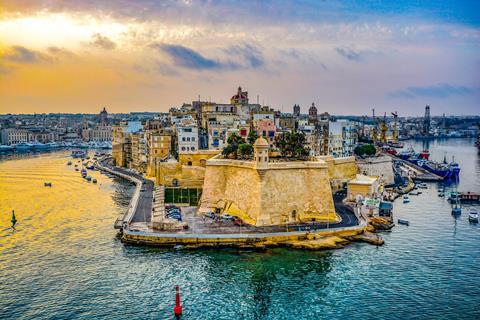 It is a tiny outpost of UK film distribution but one that generates over €5 million in box office revenue and around 800,000 admissions annually. Its most popular film is James Cameron's Titanic, which grossed just under €1 million in 1997, closely followed by Bohemian Rhapsody last year.
Welcome to Malta. The island country was part of the British Empire for over 150 years and its film culture still has a distinctly UK flavour. With a population of 432,000, the frequency of cinema visits per head was 1.84 in 2018. Total box office reached £4.7m in 2018, up from £4.1m in 2017.
Since 1946, Maltese distribution has been overseen by UK trade body Kinematograph Renters Society, now called the Film Distributors Association (FDA). It set up, and still owns, its own Maltese film operation. This was originally called Malta United Film Corporation but renamed first as KRS Film Distributors in 1978 and then as KRS Releasing five years ago. Prior to the formation of the company, exhibitors in Malta had agreements with individual UK distributors but the logistics were daunting and films took a mini-eternity to reach local cinemas.
Charles Pace is the Maltese local who started working for the company in 1954. He is still there, 65 years later, now as the managing director and his career as a distributor has stretched from Abbott and Costello to the Netflix era. His father worked in a hotel in Malta where the UK film execs overseeing the new UK-owned distribution operation regularly stayed. They needed a local assistant and Charles, then aged 20 and a huge movie fan, was hired to work in the film despatch department.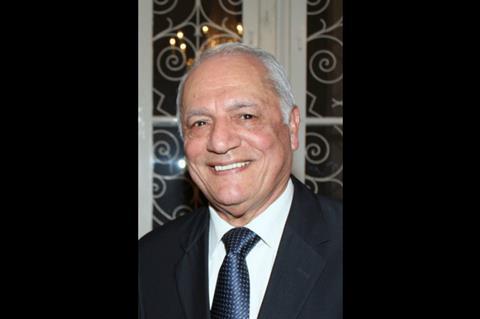 "Whatever wages they were offering, my only interest was seeing as many films as I wanted and not having to pay," Pace says of his reasons for joining.
He quickly moved up the ranks, taking charge of the booking department in 1958, becoming office manager shortly thereafter and then being promoted to general manager in 1978.
In the boom years of the 1950s, Malta had 48 commercial cinemas, four British military cinemas and 16 "parochial" halls licensed to show films. Annual admissions were well over three million.
Today, there are six cinemas with a total of 33 screens, all of which are privately owned by six different local proprietors. The sites have been digitised – but KRS hasn't had to pay a VPF (Virtual Print Fee) for the new equipment. Instead, exhibitors received government support to upgrade their sites.
Maltese box office figures are not easy to come by. Although the FDA has encouraged Comscore to collect Malta's grosses from the local exhibitors, the local exhibitors refuse to do so. Nor do they allow KRS to shar the data on individual releases during the year.
"What we can issue is the global box-office result/admissions of KRS films at end of year," Pace explains.
(When Screen asked Malta's exhibitors why they were so reluctant to share their data, one explained: "It's due to the small size of our market.")
The FDA receives the annual totals from KRS and adds them to UK box office in their yearbook. But the data is not routinely included in the UK and Ireland box office total elsewhere.
The rental split is broadly similar to those in the UK. KRS takes its expenses and commission – and the rest of the revenue goes back to the UK distributors.
KRS makes use of the same marketing material made available by its UK suppliers. There are very rarely talent junkets, although Martin Sheen turned up in Malta for the premiere of The Way in 2011 and Robert Powell supported the cinema release of the TV series Jesus Of Nazareth back in 1977, which KRS distributed in cinemas in two parts. KRS also uses TV advertising and has its own promotional programme on national TV.
It does not take much to affect cinemagoing in Malta. If there is a big Champions League or World Cup football match, audiences will dip. In the late 1970s, the sector came under intense pressure as discos opened on the island, colour TV became commonplace and, worst of all, when smoking in the auditoriums was banned. With so much nicotine fumes swirling around, screens would turn yellow and cinema operators would have to replace them at regular intervals. Now, to accommodate the smokers, films tend to have intermissions.
Total box-office receipts look set to take a hit this year as one of the main venues, the six-screen Embassy in the capital Valletta, undergoes redevelopment.
To boost regular cinemagoing KRS has successfully introduced two Children Cinema Days and a National Cinema Day, on which normal admission prices are slashed.
Although the films that KRS distributes tend to be English-language, mainstream titles, the company wrote recently to Curzon to see if it might be possible to show Alfonso Cuaron's Netflix-backed Oscar winner ROMA. Pace says he didn't receive a reply. (A Curzon spokesperson said Curzon doesn't actually supply the Netflix titles: "We book them into our cinemas and offer some theatrical distribution advice.")
Every year, usually in November, Pace and his son Alex, who also works for KRS, visit the UK to report to FDA member UK distributors on how their films have performed in the Maltese market and to find out what new titles these distributors have coming up for the new year.
Having lived through so many upheavals in the film business, Pace takes change in his stride. "It's an ongoing problem with cinemas. You have a couple of years in which the product is excellent and everything is going so well…then, all of sudden, something else [happens]," he sighs.
After 65 years in the business, Pace's enthusiasm does not appear to have waned in the slightest. Nor has his sense of mission. "We wanted to concentrate solely on theatrical and to ensure that we get over here the best product available to keep cinema going. That is our sole aim – to keep the cinemas going."
Malta Top 10 2018
Bohemian Rhapsody
Mamma Mia! Here We Go Again
Johnny English Strikes Again
Jumanji: Welcome To The Jungle
Avengers: Infinity War
The Greatest Showman
Fifty Shades Freed
Black Panther
Jurassic World – Fallen Kingdom
Deadpool 2
Malta all-time top 10
Titanic
Bohemian Rhapsody
The Passion Of The Christ
Avatar
Beauty And The Beast
Gladiator
Harry Potter And The Philosopher's Stone
Johnny English
Armageddon
Bean - The Ultimate Disaster