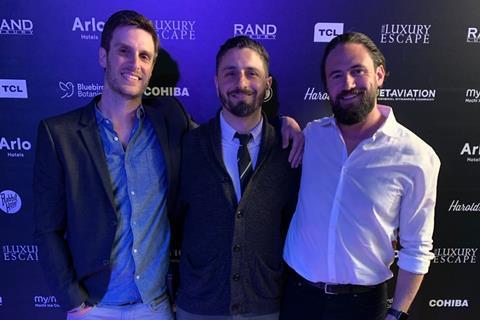 Faced with industry-wide disruption amid the coronavirus pandemic, Los Angeles-based producer-financier-sales agent XYZ Films has quickly shifted its focus to building an expanded sales roster for buyers whose pipelines have taken a hit and are urgently in need of product.

Partners Nate Bolotin, Nick Spicer and Aram Tertzakian, head of international acquisitions Todd Brown, and president of international sales and distribution Tatyana Joffe are supplementing sales on the existing slate by sourcing completed films or projects in post from their extensive network of global content creators.

It is an evolving ecosystem that has helped cement the company's reputation over more than a decade as a curator and champion of dynamic international voices that arguably started with Gareth Evans's 2011 Indonesia-set The Raid. Success stories include current Netflix sci-fi hit and Toronto 2019 premiere The Platform from the Basque region and Irish / Belgian sci-fi mystery Vivarium, both of whose directors Galder Gaztelu-Urrutia and Lorcan Finnegan are represented by XYZ Films' burgeoning management division.

Now, amid a production freeze and the disruption of key acquisition forums like festival and markets, the demand for these types of discoveries is stronger than ever.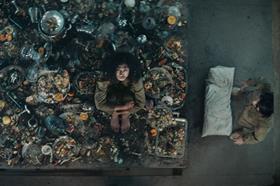 "We shifted a lot of our focus away from some of the ready-to-go packages that would start production later this year – because there's so much uncertainty regarding their timelines – to films that are in post-production and/or completed films that can be delivered and released this year or early next," says Spicer.

"We refocused our team's efforts across all departments on selling those movies on our existing slate, acquiring new movies, and providing financing such as finishing funds – and we did that early on [during the virus outbreak]."

Bolotin says at present XYZ Films is essentially "intel-gathering" from distributors to determine demand. "What we're saying [to buyers] is we've got unique access to a great deal of finished films or films in post that can deliver imminently," he says, adding that the company typically has access to around 35 titles a year across a range of genres and budgets, including existing sales titles.

"We're acquiring more movies than we normally do," says Bolotin. "The strategy is bandwidth expansion."
Building a bridge between filmmakers and distributors
"Every distributor is going to have a hole depending on how long this production freeze goes on," said Spicer. "The stuff they pre-bought at the last few markets that they expected to be in production now and delivered at the end of the year is not going to happen."

Spicer notes that as festival postponements and cancellations leave filmmakers without exposure for their work and buyers without a tried and tested place to buy, XYZ Films has sought to connect the two. "We are looking to be the bridge between those two to provide the solution in a tough time where we can get filmmakers top-level digital distribution, and get buyers these films at a point when they desperately need good content to bring to audiences at home."

To that point, the company is close to selling out on two films that had been set to premiere in SXSW: RZA's crime drama Cut Throat City starring Ethan Hawke and Wesley Snipes, and Robin Pront's crime thriller The Silencing with Nikolaj Coster-Waldau and Annabelle Wallis.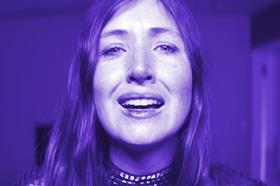 XYZ Films recently sold worldwide rights to Neon on SXSW entry She Dies Tomorrow by Amy Seimetz. Earlier this week the company licensed North American rights to IFC Midnight on Egor Abramenko's Russian sci-fi thriller Sputnik, which had been set to receive its world premiere in Tribeca Film Festival's Midnight section later this month.

Sales are also close to being complete on three previously announced films, all of which are in post: horror-thriller Prisoners Of The Ghostland starring Nicolas Cage; Mars mission sci-fi Stowaway with Anna Kendrick and Toni Collette; and Dutch wartime drama The East, which shot in Indonesia.

An example of a new sales title on the slate is the thriller Alone from Paperclip Ltd and Mill House Motion Pictures, a US adaptation of Mattias Olsson's 2011 Swedish Guldbagge nominee Gone. John Hyams, currently collaborating with Nicolas Winding Refn on HBO's upcoming Maniac Cop, directed from Olsson's screenplay about a grief-stricken widow who flees a kidnapper in the Pacific Northwest wilderness.
Jules Willcox (Bloodline) stars in Alone, which premiered at Mammoth Film Festival earlier in the year. XYZ Films represents worldwide rights and jointly handles the US with CAA Media Finance.

The company anticipates boarding more sales titles soon and Brown is in talks with an extensive global network of producers and co-production partners that includes previously announced partners Logical Pictures in France and General Film Corporation in New Zealand; Ace Pictures (Malaysia); New Amsterdam (Netherlands); Indigenous Film (South Africa); Severin Screen (Wales); Resolute Films (Canada); Wrong Men (Belgium); Wild Atlantic Pictures (Ireland); Screenplay Productions (Indonesia); The Jokers (France); and Patriot Pictures, Divide and Conquer, Vanishing Angle, and Rustic Films in the US.
"We can't afford to wait for a festival in June"
Like every sales agent, XYZ Films engages in buying and selling year-round. It is looking at the two virtual marketplaces that are being built to operate around Cannes in whatever form the festival and market might take, although it has not officially signed on to either.
Meanwhile it continues to close deals on pre-sale titles that will be ready to start production later in the year. The roster includes crime thriller Gilded Rage with Christoph Waltz, Lily Collins and Bill Skarsgard; boxing drama Cus And Mike starring Anthony Hopkins; dark heist comedy My Only Sunshine with John Cusack and J.K. Simmons; and thrillers Airborne, and Unsound with Anna Kendrick.
"We don't know how long this is going to last, how many festivals/markets will be cancelled and/or postponed before this is behind us, so we are quickly shifting our gears in order to adapt to current market demands," says Joffe. "With productions and theatrical releases pushed indefinitely, demand for streaming and TV content is growing very quickly and soon enough there will be a gap in product flow. We are looking to fill that gap as quickly as possible, and with that we can't afford to wait for a festival in June – we'll need to bring this content to our partners much sooner.
"This is not to discount the significant importance of Cannes Film Festival for our industry; we are simply being pragmatic and evolving our business strategy during an unprecedented course of events."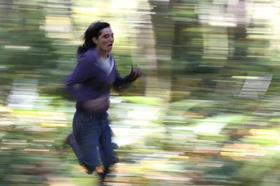 As theatres remain closed, one talking point high on the list with buyers and filmmakers is precisely how audiences will see the films. "Right now, in terms of the immediate future, it's obviously not going out theatrically, so there's a very clear-cut approach to movies that are being targeted for call it May, June, July, August releases where there's an opportunity to do something non-traditional," says Bolotin.
"In terms of the deals that we're doing right now, some are releasing straight to home entertainment this summer, while others are aiming more for release in Q4 2020 and Q1 2021, which are still built around traditional theatrical releases. Obviously, that might change as well as things ebb and flow but it's really just the immediate future where we're seeing that sort of circumnavigation of theatrical."
Keeping development, post-production on track
While there is a production hiatus, XYZ Films has been nurturing its development slate. "We're continuing to get them closer and closer to packaging and have them be production-ready for when the world goes back online," says Tertzakian, who has been discussing new projects with filmmakers.
Now that there is more "development bandwidth", as Tertzakian calls it, there has been opportunity in this area. "We've been having conversations with those filmmakers, and building some ideas out; either ideas that were in the background and we're trying to activate, or new ideas that we're coming up with together as a team."
Momentum is also the name of the game in post-production. Joe Penna's (Arctic) English-language thriller Stowaway, which XYZ Films is producing with augenschein Filmproduktion (the Cologne-based company behind Joseph Gordon-Levitt hijack thriller 7500), shot last summer and effects work, colour-grading and sound mix came to an abrupt halt several weeks ago.
"It's a German co-production, so as soon as travel stopped it profoundly impacted our workflow," notes Tertzakian. "Joe and our writer-editor Ryan Morrison are working from LA while the bulk of our post process is in Germany. It meant those trips for Joe and Ryan had to be cancelled. We had to find ways to get creative with Joe and Ryan in LA, and with our post team in Germany… Everybody's on the same page and we're trying to figure out ways to get the movie done on the same or similar schedule that we're already on. It's a whole lot of new logistical challenges that come with the territory."
Spicer adds, "The spirit of it has been amazing and in situations like these you learn who you want to be in the trenches with. It's not ideal for a filmmaker to be looking at a screen unsure if the colour grading is exactly the same image that somebody thousands of miles away is looking at. They've been nothing but accommodating and actually been really helpful in coming up with a lot of solutions and coming up with a lot of ideas to make it work."