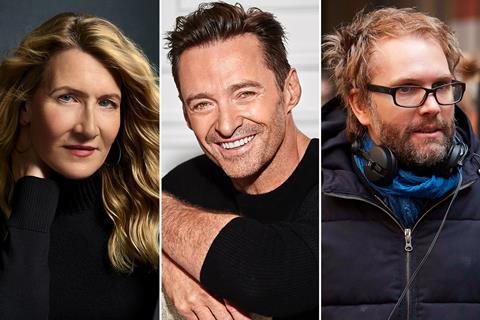 Hugh Jackman and Laura Dern are set to star in The Son, writer-director Florian Zeller's follow-up to awards contender The Father.
See-Saw Films' Iain Canning, Emile Sherman and Joanna Laurie are producing alongside Zeller and Christophe Spadone, who was also a producer on The Father. Film4 is co-financing production while Cross City Films and Embankment are handling international sales. Cross City Films and CAA Media Finance are co-representing US rights.
Zeller and Christopher Hampton adapted the project from Zeller's stage play, which ran in London's West End in 2019. Hampton previously adapted The Father as well as Dangerous Liaisons and Atonement.
Hugh Jackman will play a man whose busy life with his new partner and their baby is thrown into disarray when his ex-wife, played by Dern, turns up with their troubled teenage son. Distant, angry and truant from school for months, the son wants to live with his father for a change – but the weight of his condition sets the family on a dangerous course.
The executive producers are Jackman, Simon Gillis for See-Saw Films, Daniel Battsek, Lauren Dark and Ollie Madden for Film4, Philippe Carcassonne for Ciné-@, and Tim Haslam and Hugo Grumbar for Embankment.
The Father won two awards – best actor for Anthony Hopkins and adapted screenplay for Zeller and Hampton – at last weekend's Baftas, and is nominated for six Academy Awards including best picture.