EXCLUSIVE: Annette Bening, Saoirse Ronan star in Chekhov classic.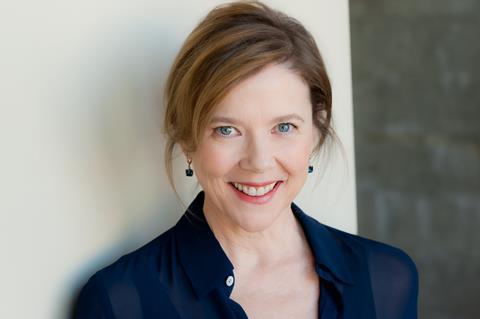 Ashok Amritraj's Hyde Park International has taken international sales on The Seagull in the run-up to Cannes next month.
Annette Bening and Saoirse Ronan star in the adaptation of the Anton Chekhov play that is in the final stages of post-production. WME and CAA jointly represent North American rights.
The Seagull cast includes Corey Stoll, Elisabeth Moss, who is riding high on rave reviews for Hulu's adaptation of The Handmaid's Tale, and newcomer Billy Howle.
Stephen Karam adapted the play, which centres on eight people – all in love with the wrong person – and explores the dangerously seductive nature of narcissism.
Michael Mayer directs and is best known as the Tony Award-winning director of hit Broadway musicals Spring Awakening, American Idiot, and Hedwig And The Angry Inch as well as feature A Home At The End Of The World.
Producing are Tom Hulce, who collaborated with Mayer on Spring Awakening, American Idiot and A Home At The End Of The World, alongside Leslie Urdang, Robert Salerno, and Jay Franke and David Herro.
Hyde Park's Carl Clifton said: "We're delighted to have brought The Seagull into the Hyde Park fold and I'm personally thrilled to continue working with Leslie and Tom on it. We can't wait to screen the film to buyers everywhere and to bring this evergreen classic to audiences across the world."
The film was previously represented by K5.